It wasn't too long ago that I exclusively reported that NVIDIA would release a new GeForce graphics card at GTC 2018, which is next week by the way, and now we might have a hint at confirmation according to NVIDIA.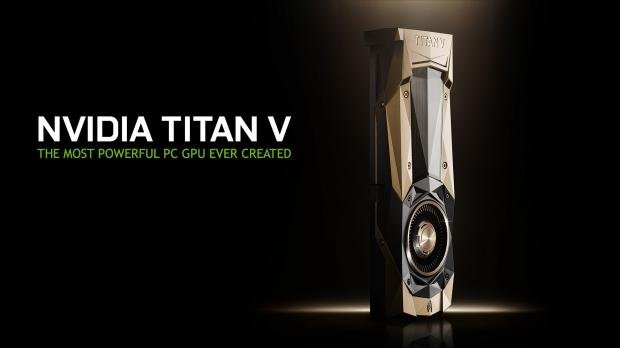 The company has just announced its new RTX platform, a new "highly scalable" solution for raytracing technology that will "usher in a new era" of real-time raytracing. The problem is, RTX supports older graphics cards, with NVIDIA stating that RTX will be locked to "Volta and future generation GPU architectures".
Now that we've seen NVIDIA unveil their new RTX solution, Pascal GPU owners aren't going to be happy. This means to run any of the RTX-powered games released in the future you'll need a new graphics card, as there are no consumer graphics cards on the market that are capable of RTX.
Right now, the only one is the TITAN V which is a $3000 graphics card and not intended for gamers, but it is the first Volta-based graphics card outside of the Tesla V100. NVIDIA teasing "future generation GPU architectures" at a time when the tease of real-time raytracing on GeForce graphics cards and next-gen games, and we're days away from GTC 2018 where my sources have said NVIDIA will unveil a new graphics card... hmmm.
Could NVIDIA reveal a new GeForce GTX or TITAN graphics card at GTC that is a "future generation" GPU? Yes, they could. They haven't launched a GeForce graphics card at GTC before with it being focused on Quadro and Tesla, and AI and deep learning, and not GeForce or graphics card announcements in consumer levels.
I've been told that because there will be thousands of people in the audience and streaming online, NVIDIA will use this as an easy platform to have CEO Jen-Hsun Huang on stage to announce the new GeForce. As I said, it hasn't happened before, but it could.
I could also be wrong, and will totally eat my words if that is the case. My source is very solid, and hasn't been wrong with major things like this before, but there is always a first time. If it doesn't happen, May will ring in the two-year anniversary of NVIDIA launching the GeForce GTX 10 series with the GTX 1080 and GTX 1070 back in Austin, Texas.
We could see a new GeForce released last week, and just the mere tease of that has all of my spidey senses going.
I'm such a nerd.