Horizon: Zero Dawn producer may be working on new Ubisoft IP
Ubisoft poaches senior talent from Guerrilla Games for a new unannounced title.

Published Mon, Mar 5 2018 6:45 PM CST
|
Updated Tue, Nov 3 2020 11:52 AM CST
Ex Horizon: Zero Dawn senior producer Samrat Sharma is now working at Ubisoft Toronto on an unannounced game, and we have an inkling its the mysterious new IP the company confirmed a while back.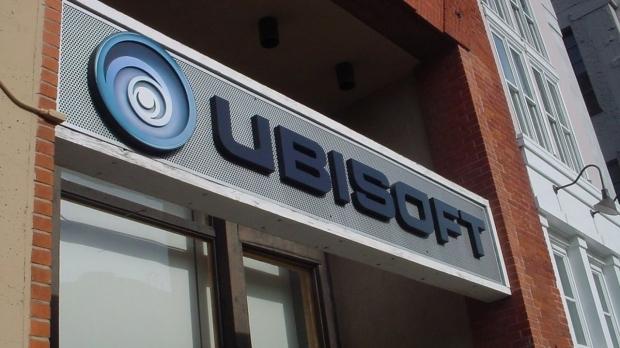 Ever since May 2017 we've known Ubisoft is working on yet another new IP for release in its Fiscal Year 2019 timeline (which ends March 2019). Based on the available clues, it's possible the Horizon: Zero Dawn producer is helping develop either the new IP, or one of the new AAA games Ubisoft is developing--possibly the game it actually delayed past its current fiscal year. It could even be that the delayed project was in fact the new IP, too.
Whatever the new franchise turns out to be, having the help of a key player who worked on one of the best open-world games of this gen certainly helps--and might give clues the IP is open-world (again). Also Ubisoft seems quite confident in it: the company's Fiscal Q3'18 report says it expected the game to make up 5 million sales during the period.
"23 million units expected for 4 AAA releases (versus 28 million units as previously announced) to factor in the arrival of The Crew 2 and the postponement of an unannounced franchise to beyond the fiscal year, as well as a lower exposure to new releases thanks to a strong increase of the back-catalogue, expected to represent more than 45% of total sales."
This move makes a lot of sense for Ubisoft. The French games-maker loves to develop games in IPs it wholly owns, as expressed in its recent document explaining the merits of live services. Also expect the new franchise to either be A) an online service game or B) have heavy online interaction elements.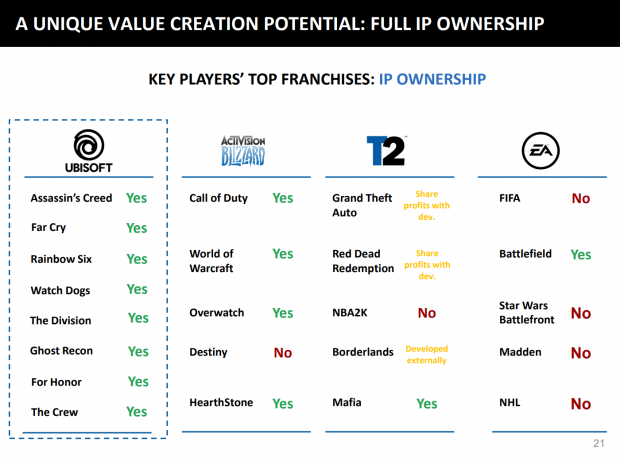 Related Tags