There has been some speculation circling some forums about a Nintendo Direct being held this week, within this speculation there has been some hints towards a Super Smash Bros title being announced for the Nintendo Switch.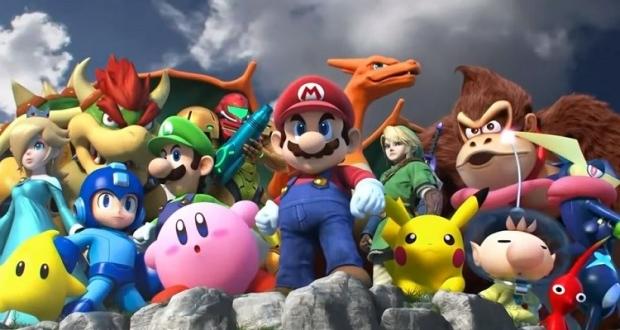 From here on out is just speculation as there has been no official confirmation from Nintendo for a Direct. On the Resetera forums/Nintendo Switch subreddit I came across an update for Super Mario Odyssey that will be made live tomorrow, Nintendo suggests something called "Ballon World" will release as well as "a range of new outfits and Snapshot filters."
This announcement from Nintendo has caused speculation in the forums that the company will actually be holding a Nintendo Direct tomorrow, the reasons for the speculation follow as such: Nintendo Direct Mini was held on a Thursday, Nintendo Switch Online in September and Super Smash Bros has been is rumored to be coming to the Nintendo Switch this year.
Nintendo Switch fans have been waiting for Super Smash Bros for awhile now, Nintendo insiders are talking about a release on the Switch this year as it would line up perfectly for the Nintendo Switch Online which is going to be released in September. Theorist believe that there is no time like the present for Nintendo as either an announcement should be held tomorrow or either in March on the Nintendo Switch anniversary.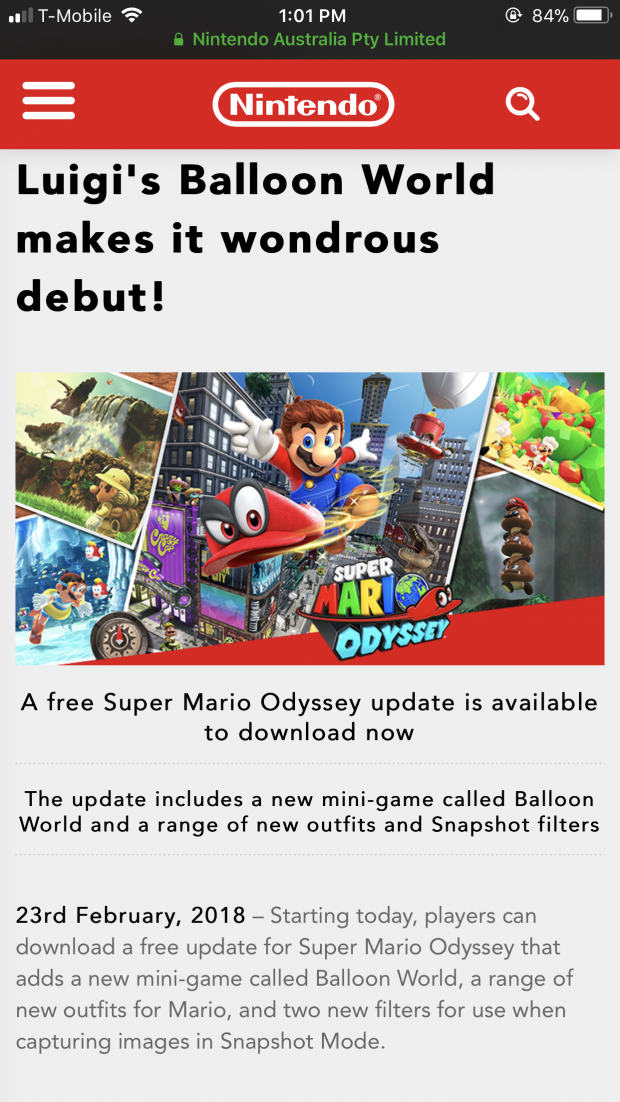 Personally, I do not think there will be a Nintendo Direct tomorrow, instead I think it will be an event held on the one year anniversary of the Nintendo Switch in March. I would also say this event would include a Super Smash Bros title announcement as well. If the Super Smash Bros title isn't mentioned in the March Nintendo Direct my second guess would be an announcement at this years E3 which will coincide with the Nintendo Switch Online that is to be released at the end of the year.