The Nintendo Switch is reportedly getting a Super Smash Bros. game (finally!), but it could just be a port.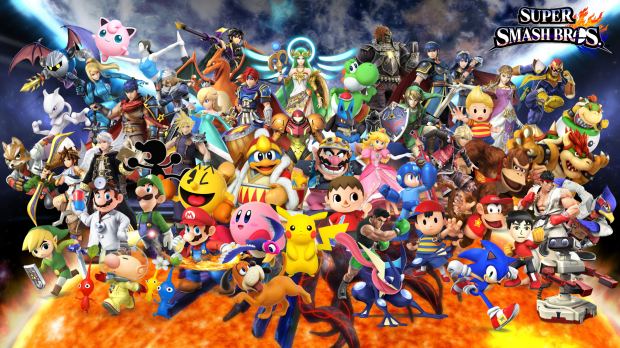 As a Switch owner I'm eager to play Super Smash Bros. on-the-go with a friend, or random people I meet out and about. The Switch is an amazing machine for native engagement and a great way to break the ice or make new friends--or, in SSB's case, enemies--and I feel there's some games that are just missing. This includes Super Smash Bros. and Mario Party, both of which may actually release this year.
According to well-trusted Nintendo insider Emily Rogers, the Switch is getting a Super Smash Bros. game sometime in 2018. "Unfortunately, I don't have enough information to speculate whether Smash Bros will be branded/marketed as a "deluxe definitive edition port", a "half-sequel" or a "full sequel," Rogers said in a post on gaming forum ResetEra. She goes on to say that only two things are really confirmed to her: a SSB game will be revealed and released in 2018, and the game will feature new content and re-vamped existing Wii U/3DS content.
This could suggest the Switch is just getting a port rather than a big new and shiny launch, however Nintendo President Tatsumi Kimishima recently said the Switch's year two is incredibly important. Nintendo plans to ramp up game releases to ensure gamers 1) have enough to play (and buy) and 2) to keep the organic multiplayer fun/engagement rolling.
"The main feature of Nintendo Switch is that it can be played "anytime, anywhere, with anyone," so our focus in the second year will be to continue to release numerous software titles that provide the experience and hammer home that concept and encourage consumers to discover their own ways of having fun," Mr. Kimishima said in the company's latest earnings filing.
Hopefully it's a new release, but I wouldn't be surprised if it's just a port. Nintendo is, after all, working on a lot of projects for the Switch.