Intel CPU with Vega GPU = faster than GTX 1060 laptop
Intel launches 8th gen Core CPU with Radeon RX Vega M graphics.

Published Sat, Jan 6 2018 5:04 PM CST
|
Updated Tue, Nov 3 2020 11:53 AM CST
Intel has just launched its new 8th-gen Core processor,with a few different SKUs. We have the 8th-gen Core Mobile processor in U, G, and H variants (mainstream, thin/light with discrete GPU, and highest performance).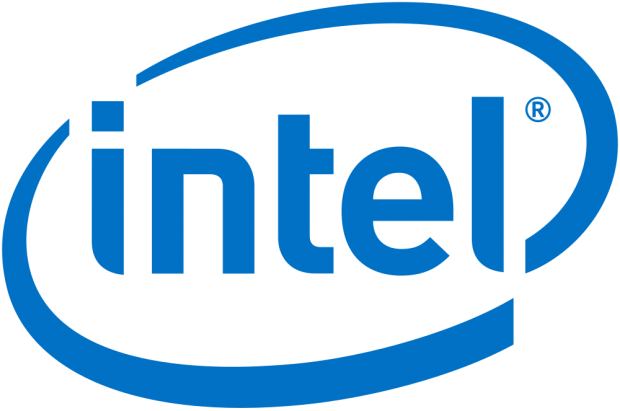 These new CPUs will be more detailed in the coming days, but for now, this is the skinny:
U: Mainstream Mobility
Think & Light

Immersive Entertainment

Long battery life

Integrated Intel UHD Graphics
G: Thin & Light Performance w/ Discrete Graphics
Intel's high performance mobile enthusiast CPU

First Consumer EMIB, HBM2, discrete graphics on package, power sharing

Enthusiast Gaming and VR Experience

Innovative designs
H: Highest Performance
Intel's high performance mobile enthusiast CPU

CPU-attached discrete graphics for Consumer

4K Gaming

Professional Media Creation

Mega-Tasking
As for the new 8th-gen Intel Core CPUs with Radeon RX Vega M, we're expecting a custom Radeon RX Vega M GPU with 4GB of HBM2, and in two performance options with 65W and 100W.
8th Gen Intel Core with Radeon RX Vega M
4GB of HIgh Bandwidth Memory Gen 2 (HBM2)

Custom Radeon RX Vega M Graphics

8th Generation Intel Core Processor
Enabling the industry to create innovative designs
First 8th Gen Intel COre H-Series in market, more to come

First implementation of power sharing across CPU & GPU

First consumer solution to use Intel EMIB

First consumer mobile solution to use HBM2
Next level performance in sleek, thin & light systems
Offers overclocking on CPU, GPU and HBM

Delivering performance at two designs points: 65W & 100W
Innovative systems designs coming in Q1'18
Hardware Innovation
Smaller, thinner solution through Intel EMIB
Embedded high speed connector in package

Reduced silicon footprint over 50%

Keeps CPU and GPU z-height 1.7mm slim
Enthusiast processor adds needed connectivity
Eight lanes of PCI Express Gen 3 connecting CPU & GPU

Provides necessary throughout to feed intense gfx workloads

Remaining PCIe lanes available for direct CPU access
Hardware Features
Efficient HBM, up to 80% less power than GDDR5

Intel Graphics efficient display and Quick Sync Video capabilities available

9 Display outputs available for design flexibility
Thinner Designs Through Dynamic Power Sharing
Intel Dynamic Tuning - NEW! Dynamic power sharing enables enthusiast performance in sleek systems

Up front design benefit of 17.5W

Same performance with up to 18% higher efficiency
Two Amazing Graphics Subsystems On One Small Package
High Bandwidth Cache Controller
High Bandwidth Cache
4GB Capacity

1024-bit bus width

low power
Compute Units
Up to 24 Compute Units

Asynchronous Dispatch

Per Compute Unit Power Gating

Vulkan & DirectX 12Ready

Supports Radeon Shader Intrinsics
Quad Geometry Engines
Vega Pixel Engine
Up to 16 Render Back Ends

Up to 64 Pixels/Clock
Radeon Multimedia Engine
4K60 encode/decode with Radeon ReLive

HEVC, H264 HDR enc/dec
Intel Quick Sync Video
VP9 & HEVC 10b HW enc/dec

H264 HW enc/dec
Radeon Display Engine
6 Displays

Up to 4K resolution

Display Port 1.4 w/ HDR

HDMI 2.0b with HDR10 support
Intel Gfx Display Engine
3 Displays

4K resolution

eDP/PSR for long battery life
Related Tags