Nintendo Switch is all-time fastest-selling console in US
Nintendo keeps breaking new milestones with its new Switch console.

Published Thu, Jan 4 2018 12:19 PM CST
|
Updated Tue, Nov 3 2020 11:53 AM CST
According to internal sales figures from Nintendo, the company's new Switch handheld-console hybrid has become the all-time fastest-selling video games console in the United States.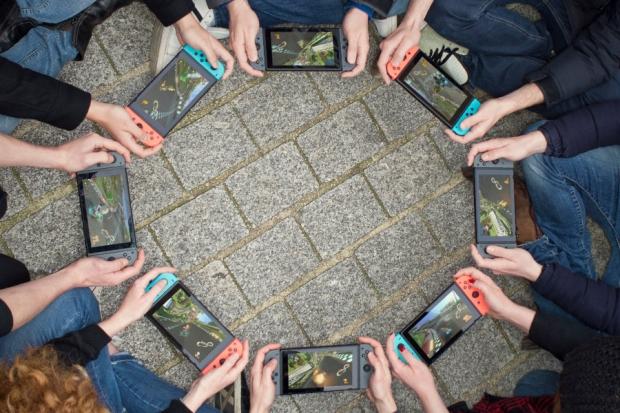 Since its release in March 2017, the Switch has sold 4.8 million units in a 10-month period, making it the fastest-selling system in the U.S. The Switch's fast pace actually beat sales of Nintendo's ultra-popular yesteryear Wii console, which shows just how big this momentum actually is. Nintendo would've likely sold far more units if it weren't hit with supply issues early into the Switch's production and shipment cycle, but the company asserts that these kinks will be worked out with time.
To date the Nintendo Switch has sold more than 10 million units globally, and company President Tatsumi Kimishima hopes the console can reach 20 million sales by the end of the fiscal year ending March 2019.
Nintendo currently expects to sell 14 million units by the current fiscal year ending March 2018. The games-maker is expected to announce its third quarter results sometime soon, so expect to see more milestones and rocketing sales figures in the coming weeks.
"Fans across the country have experienced the joy of playing their favorite games at home or on the go," said Reggie Fils-Aime, Nintendo of America's President and COO. "Now that many more people have received Nintendo Switch systems for the holidays, we look forward to bringing them fun new surprises in 2018 and beyond."
Related Tags