Nintendo wants to sell 20 million Switches next fiscal year
Nintendo president is hopeful that the Switch will continue it's strong momentum into 2018 and beyond.

Published Fri, Dec 29 2017 3:33 PM CST
|
Updated Tue, Nov 3 2020 11:53 AM CST
Following the Switch's strong performance in 2017, Nintendo wants the handheld-console hybrid to double its current to-date sales mark.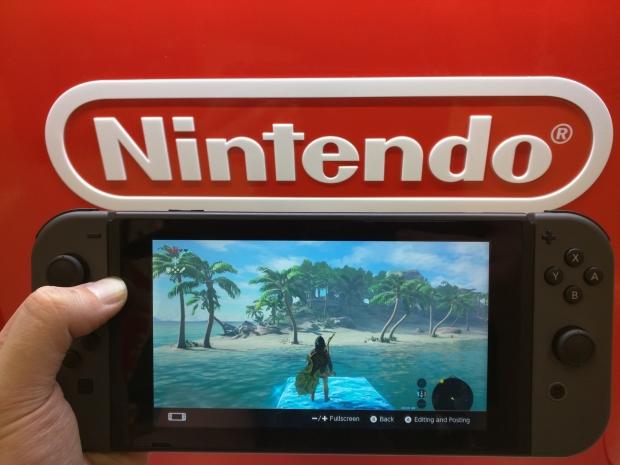 Nintendo President Tatsumi Kimishima recently expressed that the company would like to sell 20 million Switch consoles through the fiscal year ending March 31, 2019. "We would like to be over 20 million units," Mr. Kimishima said in an interview with Kyoto Shimbun, representing about a 43% increase in sales from the current 14 million target for the current fiscal year's end.
The Nintendo Switch has sold 10 million units throughout its first nine months, and would likely have sold much more if supply had been readily available throughout the year. The games-maker has replenished supply for the holiday season, just as we predicted, and Mr. Kimishima affirms that new games will bring new ways to play the on-the-go slash console device. "It's a momentum that exceeds your expectations, while analyzing the factor, while being a stationary machine, there are other ways of playing that can be carried outside as well," he said.
Nintendo is set to announce its total Fiscal Year 2017 report next year, and during that time the company will likely reveal more milestones and goals for the Switch's future.
Related Tags