Zelda director has 'lots of ideas' for new DLC, games
On the heels of Breath of the Wild's latest DLC pack, franchise director says the team has lots of ideas for new games and/or updates.

Published Fri, Dec 15 2017 2:57 PM CST
|
Updated Tue, Nov 3 2020 11:53 AM CST
While Nintendo's internal first-party team has yet to confirm another DLC pack for Breath of the Wild, the developers have tons of ideas and newly sparked motivation to continually evolve the franchise.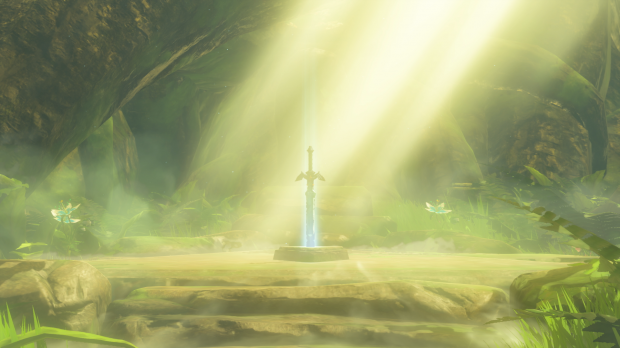 It appears Zelda director Hidemaro Fujibayashi is having a blast with the series, especially with Breath of the Wild's new Champion's Ballad DLC (which adds a snazzy motorbike for Link to ride around Hyrule). Nintendo's new season pass DLC plan for the Zelda series has breathed new life into the possibilities, and now the devs have the freedom to add in new things while adjusting old features to boot. This freedom has given Fujibayashi a kind of vigor to bring new content to the series, which could spark all kinds of interesting things for the next game (or DLC).
"I can't say at this point if it will be in sequels or in continuations, or what form it will take, but I definitely have lots of ideas and lots of motivation right now," Fujibayashi said in a recent interview with IGN.
"I think while we were working on both the main game and the DLC, it was a process of constantly getting lots of different, new ideas as we refined the game, and finding new things we wanted to do. Even in situations like this, talking to people and finding out that people want to pet dogs gives me a lot of motivation, a lot of ideas for things we could put into the game."
Game producer Eiji Aonuma highlighted the ways the new DLC plan has given the team freedom to do exciting things--things they always wanted to do.
"What we learned from the DLC this time around is that it's almost like raising the world or enhancing the world," Aonuma said in the interview.
"In the past, we always had to start from zero again, to completion. Usually we'd be thinking, 'oh, I wish we could add this, we could do that.' What we couldn't do in that game, we would start fresh in a new game. But because we did a DLC, we realized it's a great way to kind of just improve that world, and kind of enhance it, and kind of raise it like your own child."
In April, shortly after Breath of the Wild's official release alongside the Nintendo Switch, Aonuma said the future of the series would basically be open world. It's likely that this newfound freedom will crossover to the new game and we might even get a sequel...
Related Tags