Take-Two: lootboxes aren't gambling, MTX makes gamers happy
Take-Two Interactive President Karl Slatoff says that if done right, microtransactions can make gamers really happy.

Published Fri, Dec 1 2017 6:30 PM CST
|
Updated Tue, Nov 3 2020 11:53 AM CST
In the wake of the convoluted and messy Battlefront II lootbox controversy shockwaves have been sent across the industry and major publishers are taking notice. But for the most part the big players like Take-Two Interactive and Activision aren't really perturbed about microtransactions...but they've heard consumers loud and clear regardless.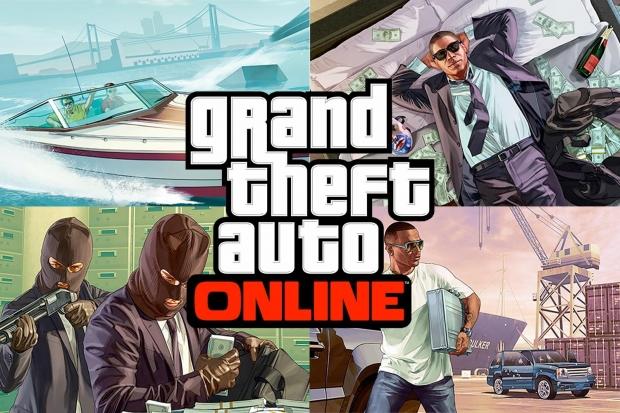 Now that EA has been thoroughly vilified within the gaming community, what do its competitors think about lootboxes? Grand Theft Auto and Red Dead Redemption publisher Take-Two Interactive doesn't think lootboxes are gambling perse, but the company knows that content comes first and monetization second.
"We don't view that sort of thing as gambling. Our view of it is the same as the ESA statements. In terms of the consumer, the sort of noise you hear in the market right now, for me it's really all about content. It's all about how we're delivering on content and making sure you're focused on engagement," said Take-Two President Karl Slatoff at Credit Suisse's annual technology conference.
Mr. Slatoff goes on to say that if you get the content right and tailor-make the additional updates, events, and post-release slate of goods, then gamers will be quite happy with engaging in the game. Take-Two has proven this four years in a row with Grand Theft Auto Online.
"And I think that has been our strategy. That's where we're focused, and as long as you keep your eye on that ball you're going to be okay. Because the consumer is going to be really happy with what they get."
The company president goes on to affirm publishers can't force gamers to buy extra content or spend on microtransactions. Sure many would argue that most of the games are geared towards incentivizing monetary spending even after you buy the game.
"You can't force the consumer to do anything, and it's like you try to do your best to create the best experience you possibly can to drive engagement. And driving engagement creates value in entertainment franchises. That's just how it's always been and how it always will be," he said.
While Take-Two might disagree with gamers about lootboxes being gambling, it sure has a good understanding of its own audience--more specifically Rockstar Games' GTA audience--thanks to Grand Theft Auto Online, which has raked in over $1 billion in earnings since its release.
Related Tags