Battlefront II almost had entirely cosmetic lootboxes
A whole lot of trouble could've been avoided if EA and Lucasfilm kept this model.

Published Mon, Nov 20 2017 2:18 PM CST
|
Updated Tue, Nov 3 2020 11:53 AM CST
Battlefront II almost had a similar skin-based lootbox monetization path similar to Overwatch, sources tell Venture Beat.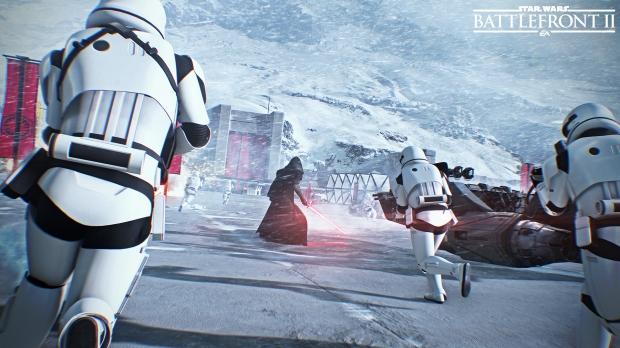 I'm sure by now you've heard about Battlefront II's hugely controversial lootboxes and progression system. DICE has been forced to not only overhaul the monetization system but they've actually pulled in-game purchases from the game altogether in a bid to make big changes and quell fan push-back. But according to anonymous sources, all of this could've been avoided.
Sources familiar with the matter told Venture Beat that Battlefront II's microtransactions were originally planned to be entirely cosmetic rather than the layered and intricate paying for the chance to win with StarCards, weapon upgrades, and more. But more importantly the game was originally meant to emulate a more consistent and balanced monetization path--something more straightforward.
Interestingly enough, these sources also affirm that Lucasfilm is among those responsible for the shift away from cosmetics to the current layered lootbox system. We were among the first to predict Battlefront II would be monetized in this way. This move isn't surprising: Disney wants maximum returns on their investment, after all, and Battlefront II took quite a bit of money to make.
It'll be interesting to see how this develops over time, but it's possible DICE and EA could shift towards cosmetics or at the very least make dramatic changes to the current system.
Related Tags