Battlegrounds will run at 60FPS on Xbox One X
PlayerUnknown himself announces Battlegrounds will be running at 60FPS on Xbox One X.

Published Thu, Nov 30 2017 4:54 PM CST
|
Updated Tue, Nov 3 2020 11:53 AM CST
Battlegrounds will be launching exclusively to the Xbox One on December 12, but there will be some Xbox One X specific enhancements that will provide a much smoother chicken dinner experience.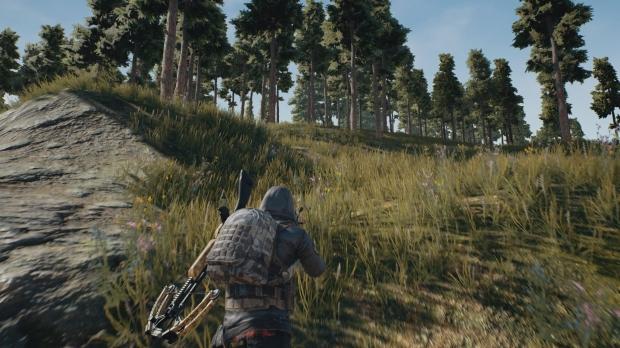 During an interview with gamesTM issue 194, Brendan 'PlayerUnknown' Greene said that PUBG will be running at 60FPS on Xbox One. He said: "Xbox is synonymous with gaming, you know what I mean? And there's a huge player base out there that prefer to play on console, so bringing it to the Xbox One systems is just great".
Greene continued: "It's like I can finally say yup, I have a game on Xbox. So I think we could see incredible numbers on console, but again, I don't want to jinx it. We're more focused on getting a good game out. Like, as much as it sounds a bit shitty, we're not focused on player numbers. Sure, from a server point of view we have to be, but that's what our goal here is. It's not to have millions of players, our goal is to put a good game onto both platforms".
As for performance, Greene confirmed that PUBG will "definitely" be running at 60FPS on the Xbox One X. But as for the Xbox One, Greene said: "we're not sure. We may have to limit it at 30FPS, maybe, but the last time I saw it, it was running at about 30 to 40. We're still constantly improving it so, you know, the aim is to get to 60. That's why we're doing Game Preview, because I think the great thing about console is it's a locked hardware system, so we can do really specific tweaks that tune it for those systems".
He continued: "I have great faith that we'll get there. The great thing about Battlegrounds is that it's not...unlike the more high paced shooters, frame rate isn't that important. Yes, it is important, but it's not as important for us as it is in a twitch shooter. So we're aiming for 60; not sure if we'll get there, but that is our aim".
Greene also addressed 4K textures for Battlegrounds, and whether the developer was working on higher-res textures for both the PC and Xbox One X. Greene said: "We want to get those 4K textures in there, but we still have to make them. They don't exist yet, you know our terrain artist he's like '4K textures? Fuck' cause it's a lot of work. The amount of detail that has to go into 4K textures is immense, and it's going to take us some time to get them, but we do have a plan".
Related Tags