Uber teams with NASA to take to the skies with 'flying cars'
Uber could soon be flying you between parties and meetings, teams with NASA for flying cars.

Published Thu, Nov 9 2017 9:31 PM CST
|
Updated Tue, Nov 3 2020 11:53 AM CST
Uber doesn't know when to stop, so now that the roads have been dominated the ridesharing giant is looking to the skies with its latest partnership with NASA for self-flying transportation. Welcome to uberAIR.
Uber chief product officer Jeff Holden explains: "So far we've been focused on ground-based transportation. For us, the natural next step was flight". Flying vehicles would be better for the environment, with uberAIR not just for the 1% either, the company will be selling its uberAIR service at the same price as UberX at launch.
The new uberAIR service uses vehicles called Electric Vertical Take-Off And Landing Vehicles, or EVTOL for short. Uber Aircraft Systems boss Mark Moore explains: "They'll fundamentally change how are cities function and how we will live in them". Another Uber executive talked about how long it'll be until we get uberAIR into the skies, where he said: "It's very much the early morning on day one of this adventure".
Uber itself has a little to say about uberAIR, adding: "On-demand aviation has the potential to radically improve urban mobility, giving people back time lost in their daily commutes. Uber is close to the commute pain that citizens in cities around the world feel. We view helping to solve this problem as core to our mission and our commitment to our rider base. Just as skyscrapers allowed cities to use limited land more efficiently, urban air transportation will use three-dimensional airspace to alleviate transportation congestion on the ground".
The first cities in the world to trial uberAIR will be Los Angeles, Dallas, and Dubai that will see the self-flying transportation vehicles. In LA, the company will install 20 of their Skyports around the city, including hotspots like the Los Angeles International Airport, Santa Monica, and Sherman Oaks. The LA operations for uberAIR are expected to take off sometime in 2020.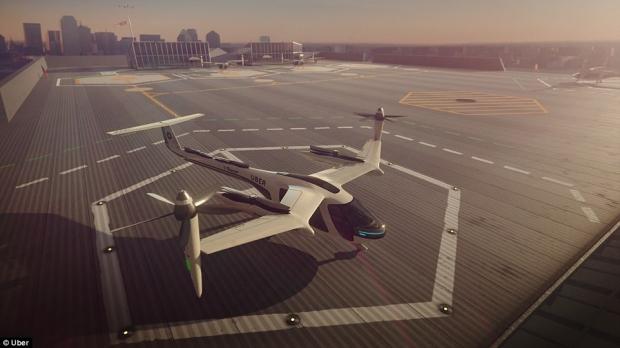 Related Tags