Nintendo confident in Switch holiday supply
Want a Switch this holiday? Nintendo has some good news for you.

Published Tue, Nov 7 2017 6:20 PM CST
|
Updated Tue, Nov 3 2020 11:53 AM CST
Based on key data, a few months ago I predicted that Nintendo would have an ample supply of Switch consoles for the holiday season. Now company president Tatsumi Kimishima confirms that supply production has been dramatically amped in an effort to meet the massive holiday demand.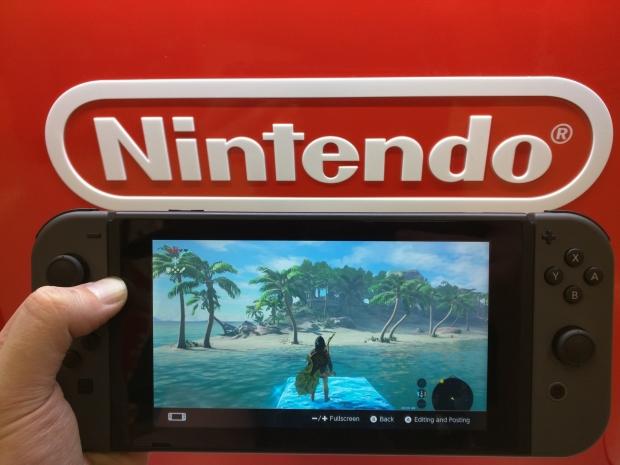 The holiday season is a crucial period for the video games industry, and is typically when most big publishers like EA and Activision make the lion's share of their annual earnings. Nintendo is no different. Following months of scarcity, Nintendo now plans to ship 10 million Switch consoles from October through March 2018 at a rate of about 1.6 million units per month. All of this is an effort to meet that critical point between supply and demand--especially for the holiday season.
"The Nintendo Switch system itself is made from a huge number of components, and we've made urgent requests to many of our contract manufacturer to ramp up production, with some of them even installing additional production lines. We released yesterday's upwardly revised full-year hardware shipment target of 14 million units because we now project that we are capable of shipping that many units," Nintendo President Tatsumi Kimishima said in a recent Q&A session with investors.
"This 14-million-unit shipping target for the full year means that we plan to ship roughly 10 million units just in the second half of this fiscal year, and production at this pace would manufacture even more than that.
"I think you can tell from recent Nintendo Switch sales trends that shipments are improving. I think we are ready and able to deliver Nintendo Switch to our many consumers around the world this holiday season."
The Nintendo Switch currently has an install base of 7.63 million units worldwide, and 4.89 million units or 64% of the total install base was sold in the fiscal year's first half. The company plans to offer a number of special bundles for the season, including a Super Mario Odyssey edition console.
Read Also: Firm: Nintendo Switch to sell 115.8 million units by 2023
Related Tags