Cyberpunk 2077 progressing according to plan, says CDPR
Work is going according to plan, but CD Projekt RED has planned for a very, very slow development cycle.

Published Mon, Oct 16 2017 1:34 PM CDT
|
Updated Tue, Nov 3 2020 11:53 AM CST
Cyberpunk 2077, the most ambitious game CD Projekt RED has ever taken on, is on track...but that track is very, very long and winding.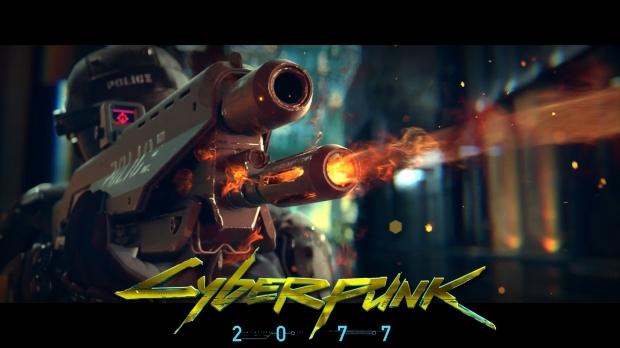 It's been a long time since Polish game developer CD Projekt RED has discussed their massive new project Cyberpunk 2077. The teaser trailer dropped in January 2013, and over four years later, we don't have a lot of solid info. Outside of brief snippets from earnings calls and financial reports, the publisher has been quite vague on the topic...however we've collected a nice little treasure trove of updates in our back catalog of content.
Based on rumors that employee morale is low, and worries that Cyberpunk 2077 might actually be cancelled because it simply got too big to handle, CDPR released a statement clearing things up. Cyberpunk 2077 has not been cancelled, and while work is quite slow, co-founder Marcin Iwinski and studio head Adam Badowski affirm the game is "progressing as planned, but we are taking our time." In regards to the lapse of updates, the duo say "silence is the cost of making a great game." You can find a snippet from their joint statement below.
Now on to what we know about the massively ambitious open-world sci-fi online RPG. The developer says Cyberpunk 2077 will leverage high-end next-generation games development technology, and that the game will have living, breathing cities with flying cars and real-time AI as well as online connectivity.
But when will it be out? According to financial reports issued in 2016, CD Projekt RED plans to release Cyberpunk 2077 as well as a separate unannounced AAA RPG by 2021.
To ensure Cyberpunk 2077 felt authentic to its source material--the game is based on an old tabletop board game Cyberpunk 2020--CD Projekt RED hired Mike Pondsmith, the designer of the original board game, to help make the new ambitious open-world experience as genuine as possible.
Even though the game is expected to release by 2021, it's possible it could get delayed, or even cancelled...but given the time, resources, and manpower CDPR has put into Cyberpunk 2077 so far, I'd say that's not very likely. In fact, the dev received a $5.6 million grant from the Polish government to help fund the next-gen technologies that will power the game.
In short: Cyberpunk 2077 isn't coming out any time soon, but it is coming. Be patient and just wait; with games like The Witcher 2 and The Witcher 3, CD Projekt RED have proven that good things come to those who wait
"Every role-playing game we ever developed seemed impossible to achieve at the moment we set out to create it. It took us five years to finish The Witcher 1, we hard to make our own engine to complete The Witcher 2: Assassins of Kings, and we had to entirely reinvent the way we made games to deliver an open world for The Witcher 3: Wild Hunt. When we start down the road of creating something, we know the destination and we're sure of one thing: even if something feels impossible, it doesn't mean it is. And, as it turns out, most often things are perfectly possible, they just require a lot of faith, commitment and spirit.

"This approach to making games is not for everyone. It often requres a conscious effort to "reinvent the wheel"--even if you personally think it already works like a charm. But you know what? We believe in reinventing that wheel every friggin' time is what makes a better game. It's what creations innovation and makes it possible for us to say we've worked really hard on something, and we think it's worth your hard-earned cash. If you make games with a "close enough is good enough" attitude, you end up in a comfort zone. And you know where the magic happens.

"Cyberpunk 2077 is progressing as planned, but we are taking our time--in this case, silence is the cost of making a great game."

Marcin Iwinski, Co-founder

Adam Badowski, studio head
Related Tags