CD Projekt RED is working with original board game designer Mike Pondsmith to ensure their new Cyberpunk 2077 magnum opus stays true to the original.
Cyberpunk 2077 is the biggest project Polish games developer CD Projekt RED has ever worked on--and that's saying a lot since the studio is known for the massive sprawling The Witcher game series. But Cyberpunk 2077 is something different altogether, and rerepsents a much greater opportunity for the company to flex its might and talent. We know Cyberpunk 2077 will have insane next-gen level technology with massive living, breathing cities with flying cars and real-time AI, and that CD Projekt RED has received a $5.6 million grant from the Polish government to help fund their vision for the game.
Despite the massive next-generation tech barrier, CD Projekt RED wants to ensure Cyberpunk 2077 is as authentic to the original source material as possible. The studio has been working with original Cyberpunk 2020 board game designer Mike Pondsmith to ensure the game exemplifies the unique techno-punk universe he helped make back in the late 80s and early 90s. Pondsmith told Rock, Paper, Shotgun that CD Projekt Red "gets cyberpunk" and that the studio is passionate about the fictional series. "They're actual fans and they know stuff about Cyberpunk that I've forgotten."
"At core, unless you have the meaning behind the black leather and the neon, you lose what cyberpunk is. That's the problem with getting Cyberpunk made as a videogame; people don't get it. They think it's about action heroes quipping as they take down corporations."
Read Also: Cyberpunk 2077 is more ambitious than planned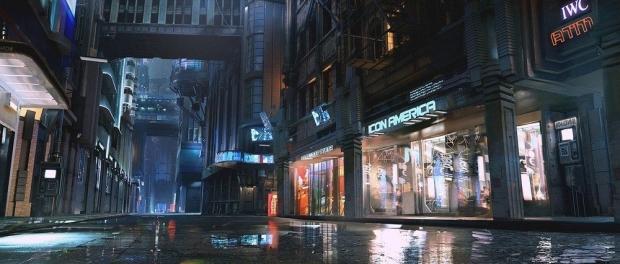 Pondsmith goes on to highlight how he's worked with the Polish studio to help guide their progress through the massively ambitious game, and shape its high-tech world.
"What happened was, around four years ago they called us up and I'd never heard of them. I was imagining a tiny studio out in Poland that had done very little, and then I looked at The Witcher 2 and thought, "Wow. This is good. This is really good." So I flew out to see them and realised they were genuine fans of Cyberpunk.
"At the beginning of the project, I talked to them a lot, every week. For a long time they didn't realize I'd worked in digital, but I've been doing pen and paper for 20 years and digital for fifteen. When I was explaining Cyberpunk to them, I was explaining the mechanics in a way that they understood and that helped them to realize I could contribute more to the actual design.
"Now I do a lot more meta-talk to the whole team, to make sure that they get the gag and they know what the touchstones are. From there I got involved more in actual gameplay mechanics; what can we get away with."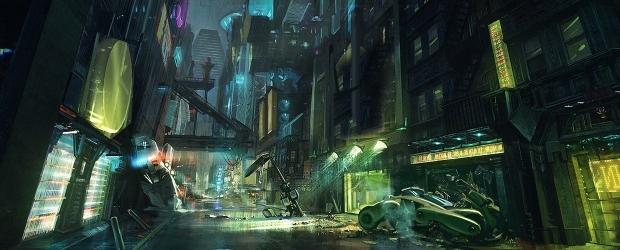 As we've previously reported, Cyberpunk 2077 will indeed have flying cars and large, next-generation city-scapes with impressive AI. Pondsmith highlights that he helped the team adapt key features of the board game into video game form, and give ideas to shape the scope of the project.
"So a lot of the conversations we've had on the team are not "can we do this?" We can do just about anything. Instead, it's me explaining why I did it in pen and paper, and then we figure out if we need it again, and whether it serves a different purpose in a videogame. I know why flying cars are there in the original but that's not necessarily the same functionality we need in 2077. Everything is taken apart in terms of what it does to the game, how it differs from tabletop, and getting the right feel."
Since Cyberpunk 2077 is CDPR's most ambitious game, the studio says it needs a lot of time to make it. The project is expected to release by 2021 alongside another AAA RPG (which could be another Witcher game), but we won't have any reveals or showcases this year.