Age of Empires: Definitive Edition delayed until 2018
Recreating a classic RTS isn't easy, delaying it until early 2018 allows Forgotten Empires to ensure AoE:DE gets the treatment it deserves.
Published Mon, Oct 16 2017 3:28 AM CDT
|
Updated Tue, Nov 3 2020 11:53 AM CST
There's good news and bad news for Age of Empire fans, the bad news is that only days before the scheduled October 19 release, Age of Empires: Definitive Edition has been delayed until Early 2018. The good news? Developer Forgotten Empires will invite thousands of extra players into the closed beta to allow for more in-depth testing, multiplayer balancing and other elements associated with beta testing.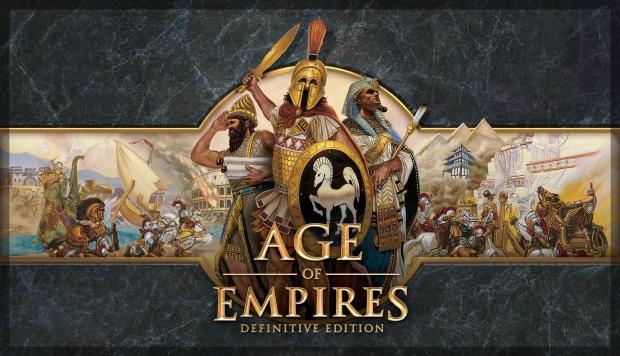 When we set out to re-release the original Age of Empires (as 'Age of Empires: Definitive Edition'), we had many debates over the extent of restoration that we should undertake. The challenge of re-releasing a classic is just that: it's a classic and it deserves to be treated with careful reverence. At the same time, in a living, thriving genre, norms continually evolve, technology advances, and player expectations change. This is as true for RTS as for any other genre. So, the challenge is to recreate the experience not as it *actually* was but as we all remember it. How can we modernize the game while preserving the fun, discovery and magic of that first experience?
To that end, rather than a final release of Age of Empires: Definitive Edition on October 19, we will instead be inviting thousands more players from the community into our closed beta between now and launch to allow for more in-depth testing across single player campaign, multiplayer balance, fine-tuning the lobby, etc.
We don't have a final release date to share quite yet, but are targeting early 2018. In the meantime, we will be actively engaging with everyone participating in the closed beta to gather additional feedback, set up multiplayer sessions, and ensure that the Age of Empires: Definitive Edition that we are delivering is the Definitive Edition that you want.
Age of Empires: DE celebrates Age of Empires 20th anniversary from when the original graced our PC's back on October 15, 1997. Age of Empires: DE will be a fully remastered version of the original with enhanced 4K graphics, remastered soundtrack and improved gameplay including attack move commands, increased population cap, contextual rally points, unit queuing and right-click scrolling.
Related Tags