Latest Divinity: Original Sin 2 patch out now
D:OS2 latest patch addresses plenty of issues including the ability to sleep with the lizard again without crashing!
Published Mon, Oct 9 2017 7:33 AM CDT
|
Updated Tue, Nov 3 2020 11:53 AM CST
If you haven't noticed, I'm a HUGE fan of the Divinity series and I'm absolutely loving Divinity: Original Sin 2. If you're reading this, I'm assuming you're also enjoying the latest adventure in the world of Rivellon. Larian Studios have recently released their third significant patch for D:OS2, addressing a diverse range of issues and bugs while also nerfing a few ability that when combined, were clearly over-powered.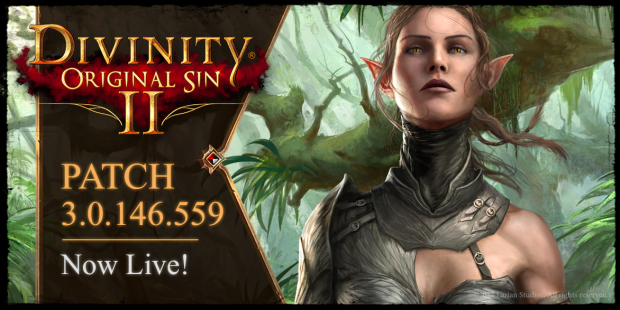 The most noteworthy changes In path 3.0.146.559 include improvements to the game's journal, "several" unspecified quests should now close out as they should instead of lingering in your active journal, Attacks of Opportunity no longer working inside of smoke, right clicking at any time will stop your characters movement, Reduced Chicken form running distance to 6 meters and plenty more.
You can view the incredibly long patch notes in detail by clicking here to read the official post by Larian Studios.
Related Tags