Wii Shop marketplace shuts down in 2019
Nintendo readies the killswitch for Wii's long-running games shop, signalling the Switch is company's future.

Published Fri, Sep 29 2017 12:23 PM CDT
|
Updated Tue, Nov 3 2020 11:54 AM CST
Nintendo plans to shut down the Wii Shop Channel in 2019 and effectively cut off all access to marketplace games, Gematsu reports.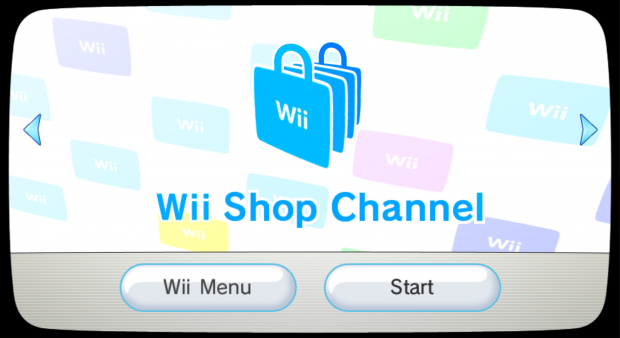 Shortly after announcing MiiVerse's closure, Nintendo is killing off another facet of its legacy systems: the Wii's digital games shop. The Wii Shop Channel will be closed on January 31, 2019, according to reports, and users will no longer be able to add currency to their accounts to buy games after March 31, 2018 (which, coincidentally, is the end of Nintendo's fiscal year). Games can only be purchased on the shop via points, so if you've had your eye on classic VirtualConsole games to play on the Wii U or Wii, now's the time to load up your digital wallet.
Users will still be able to re-download games they own after the shop closes, Nintendo says, but eventually this too will be shut off, effectively turning your games library into copies of P.T. -- if you delete it, or something happens to your HDD, your games are gone forever.
The Wii Shop Channel doesn't just cut the legacy Wii console off from digital games, but also the Wii U that was released in 2012. Due to dismal sales Nintendo is keen on pretending the Wii U never existed and is now focused on the future with its new combined handheld-console Switch system. The closure of these key services is proof that Nintendo is gearing up to embrace the Switch fully, and that the hybrid will be the centerpiece of its future plans (although it says it'll support the 3DS for a few more years).
As a Wii U owner I find this move frustrating. Games on the Wii Shop Channel can be played on the Wii U via backward compatibility, but the Switch isn't compatible with the Wii U nor the Wii. It's its own segregated, gated-off system that effectively resets the cadence, but Nintendo still hasn't filled in the missing holes.
What's more is that we have absolutely no clue if some of these Virtual Console games will even cross over to the Nintendo Switch. Classics like Chrono Trigger weren't on sale on the Wii U VirtualConsole eShop because they're on the Wii Shop Channel.
In any case, the closure of these services should give Nintendo more resources to make the Switch Online service as great as possible. But for only $20 a year, I'm very skeptical it'll provide quality-driven rewards.
Related Tags