Ubisoft's new Quebec studio will help online empire grow
Ubisoft's new Quebec-based studio will be wholly-focused on live services and is already predicted to have an effect on microtransaction earnings.

Published Tue, Sep 5 2017 12:22 PM CDT
|
Updated Tue, Nov 3 2020 11:54 AM CST
French games-maker Ubisoft today announced that it will open its fourth studio in Quebec in 2018 in a bid to double-down on investment in the region and ramp up its online services.
The new Ubisoft studio will be centered in the city of Saguenay, and will be wholly dedicated to bolstering the publisher's live services which will power all of its major games in some form. Ubisoft makes strong recurring revenues from online-based monetization in games such as Rainbow Six: Siege and For Honor. The studio is implicated to have a strong effect on online services: in the same year that Ubisoft Sanguenay launches, the publisher forecasts 25% of its total fiscal year 2019 earnings will be from Player Recurring Investment, or $584.1 million. In contrast, last year Ubisoft pulled in $273.7 million in PRI, or 17% of its total sales earnings of $1.7 billion.
Online services power Ubisoft's digital empire and the new studio will help streamline and monetize the lucrative strategy. Considering all of Ubisoft's future games will have live services in some form the publisher needs as much help as it can get--especially with titanic online-based games like Beyond Good and Evil 2.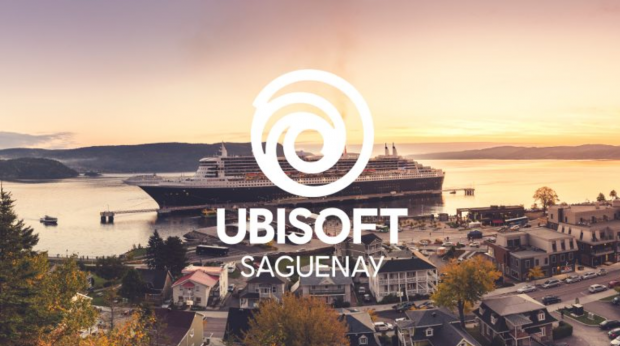 "Ubisoft is focusing on significantly increasing its regional operations with the creation of the Ubisoft Saguenay studio in early 2018. Online services and technologies are one of the videogame industry's main growth and innovation drivers, and Ubisoft Saguenay will be dedicated continuing to develop expertise in this area within the company. The studio should grow to 125 employees within 5 years," reads the announcement post.
"The opening of Ubisoft Saguenay is part of Ubisoft's larger expansion blueprint for Quebec, with plans to invest an additional $780M and create 1,000 new jobs by 2027. In addition to the 125 jobs in Saguenay, Ubisoft anticipates creating 200 new jobs for Quebec City as well as 675 for Montreal and another new studio to be opened elsewhere in Quebec."
It's very interesting to see Ubisoft make such a long-term investment considering the company is currently fending off a looming takeover from European titan Vivendi. Ubisoft's founding Guillemot family recently bought 2 million company shares to increase its total share capital percentage in an effort to thwart the takeover, and experts believe Vivendi could make a hostile takeover move sometime this year.
Related Tags