Ubisoft expects in-game player spending to make up 25% of its total revenue in its next fiscal year, showing just how far the company has come in such a short time.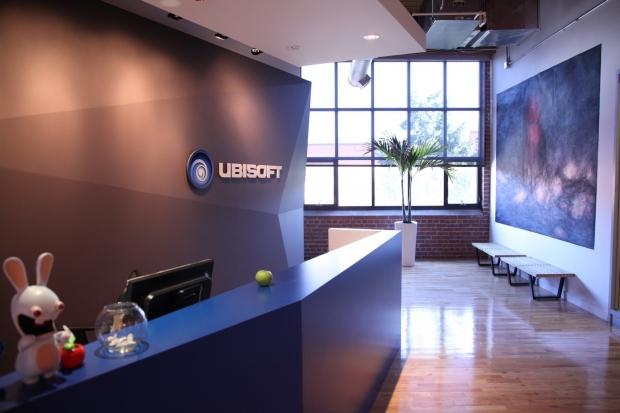 Ubisoft today announced its yearly financial earnings, reporting total sales earnings of $1.61 billion (1.45 billion euros) for its last FY2017 year, of which digital made up almost 50% of that revenue via microtransactions and in-game spending. But what's even more interesting is the company's roadmap for future earnings, and how it expects digital player investment to become even more of a significant earner.
The French games company forecasts that PRI (player recurring spending) will make up a steep 25% of its total earnings for Fiscal Year 2019 (March 2018 - April 2019). Ubisoft defines PRI as in-game purchases such as microtransactions, as well as expansions and add-ons for its online games such as For Honor, The Division, and Ghost Recon: Wildlands. As Ubisoft projects strong total sales revenues of $2.33 billion (2.1 billion euros) for FY2019, it expects to make a quarter of that from PRI, or $584.1 million.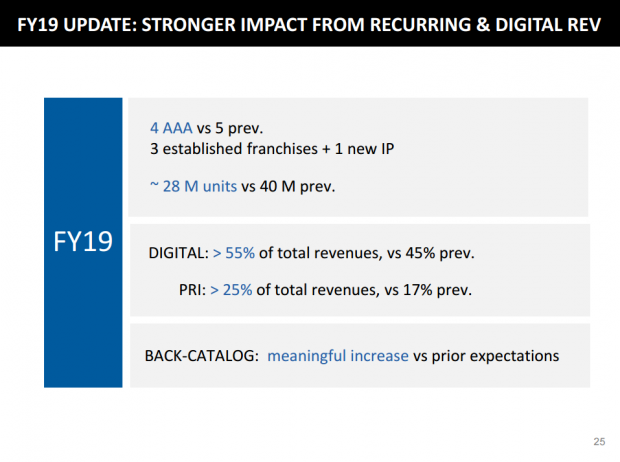 Ubisoft's PRI revenue has grown steadily since the implementation of its shift towards online content; during FY2017 the publisher's PRI earnings sat at 17% of total revenue, or $273.7 million. The ambitious 25% PRI projection for FY2019 represents a sizable 45% increase over the FY2017 PRI earnings.
Ubisoft has not revealed its forecasts for the current fiscal year's PRI earnings, but it has confirmed expectations of raised PRI above 17%. The publisher will launch four major AAA games in the current FY2018 year, including new titles in the following franchises: Far Cry, Assassin's Creed, The Crew, South Park.
FY2019 represents the conclusion of Ubisoft's monumentally successful major shift to digital-based content, a goal the company set a few years back. Within this time Ubisoft has released multiple major online-based hits while establishing a key monetized engagement-based online multiplayer infrastructure that earns recurring revenue over time, and all of the company's current hits are expected to be key sources of cashflow for years to come.
In FY2019 Ubisoft will release a brand new AAA IP alongside two other major AAA hits, all of which should leverage the company's strong PRI-based business strategy.