Rare mimics Microsoft's focus on accessibility and widespread gaming with Sea of Thieves, ensuring that gamers of all walks of life and hardware persuasions can jump into the game.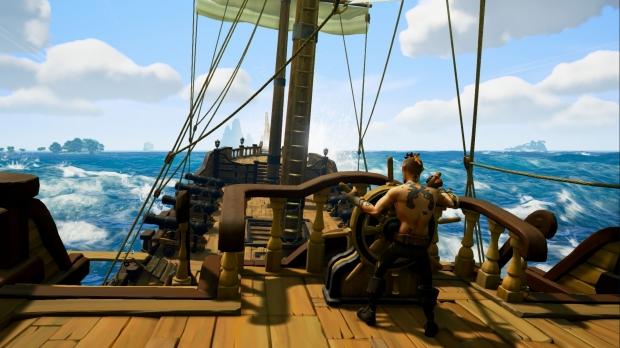 Sea of Thieves will be quite accessible on lower-end PC hardware, Rare has recently revealed. In fact, the game will even support sub-HD resolutions with a 540p option for PC gamers rocking older hardware, as well as an 15FPS lock for outdated builds. While the developers are Rare have yet to reveal a full minimum and recommended spec list, the team says they want to go as low as possible to reach the widest player pool, but of course one mandate isn't optional--you'll need Windows 10 to play the game on PC.
"We've actually added a 540p mode, so you can go below HD," Sea of Thieves executive producer Joe Neat told PC Gamer. "We've also added a 15 fps framerate lock because when we were talking to the community some people were like: I'm actually happy playing 15 frames per second. We were like: that's actually really cool, we should support that. And to them go to them and say, oh, we've added that mode for you-it's below our Rare certified min spec, but if you're enjoying the game, why should we as developers knock you for that?"
Sea of Thieves will also support 4K 60FPS gaming for higher-end rigs, but it's great to see the game is embracing lower hardware too. After all, Steam's own hardware surveys say that most gamers are playing Steam games on an NVIDIA GeForce GTX 1060 video card, not expensive graphics cards like the NVIDIA GeForce GTX 1080 Ti.
It's important that Rare and Microsoft both make room to support gamers from all platforms and hardware setups in a bid to make them more accessible, and Microsoft has doubled-down on this approach by uniting Windows 10 PCs and Xbox One consoles, effectively bringing its first-party content across both platforms.
Sea of Thieves is expected to launch sometime in 2018 on both Windows 10 PCs and Xbox One consoles.