Retailer Target has a curious listing for "Bethesda: Game of Thrones" that has the gaming world buzzing.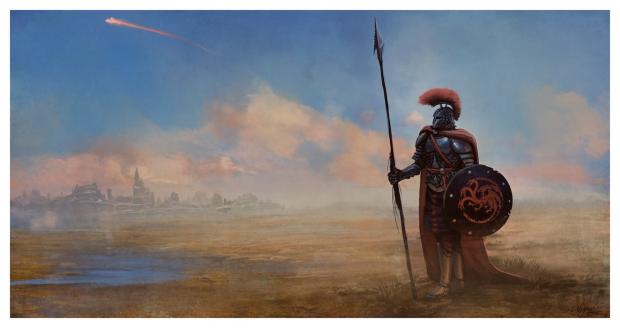 Bethesda Games Studios, who is known for its staggering open-world RPGs in the Fallout and The Elder Scrolls franchise, may be making a Game of Thrones video game. After the abysmal first Game of Thrones console game, the series skipped a mainline RPG release and has stuck to quicker and smaller properties like the Telltale series of games. This new listing may indicate that BGS is currently developing a Game of Thrones game that may be revealed soon. Bethesda may also publish the game--if it is a video game.
The listing is in Target's BMMV category, which includes video games, board games, game-related figures like amiibos and more, so there's no guarantee the listing is for a video game--it could just as easily be for a board game. Also remember this listing could simply be an error (which is increasingly likely.)
Bethesda Games Studios has been on a hiring spree for quite some time, and company exec Todd Howard has said the studio is currently working on a few "big and crazy projects." This hypothetical Game of Thrones RPG may be one such project, complete with a dynamic open world of medieval fantasy that dwarfs Tamriel.
If BGS is indeed making a Game of Thrones themed game, it won't be revealed until the same year of release, as per the company's policy. Seeing as Bethesda Softworks already has its 2017 slate of games confirmed, this listing is probably erroneous, or for a non-video game experience, possibly a board game, or even a digital card game. Remember Bethesda has just announced the Fallout board game, and has the Elder Scrolls Legends card game.