Bethesda hiring spree probably isn't for Elder Scrolls 6
Bethesda is working on two 'big and crazy projects' before it starts development on The Elder Scrolls VI.
Published
7 minute read time
As a die-hard Elder Scrolls fan, I hate writing articles like this. Like everyone else I want Elder Scrolls VI to release in the near future...but it's not going to happen. Here's why Bethesda's new hiring spree probably doesn't mean development of The Elder Scrolls VI is under way.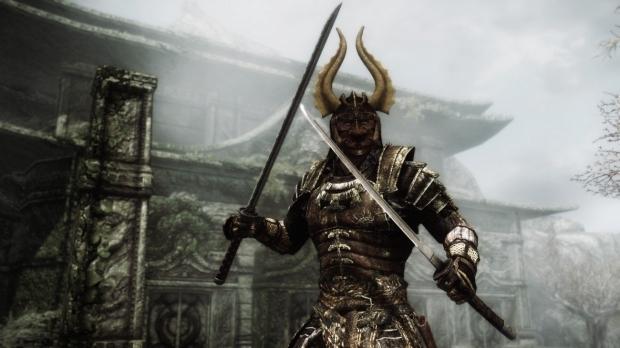 I've seen a few reports that Bethesda's new hiring spree could be connected to TESVI's development. It's true that Zenimax Media is currently hiring 20 people for its in-house Rockville, MD-based Bethesda Game Studios that's responsible for franchises like Fallout and The Elder Scrolls. Remember that Bethesda Game Studios (BGS) isn't to be confused with Bethesda Softworks; the form is a dev team, the ladder is a publisher, however BGS is under the Bethesda Softworks umbrella. ZeniMax is the parent company, and ZeniMax Online runs Elder Scrolls Online with the help of key TES devs.
Now that we've got that out of the way, let's take a closer look at the job openings and the reasons they're probably not for The Elder Scrolls VI. The listings show some interesting openings for key positions at Bethesda Game Studios, including Quest Designer, Character/Concept Artist, Level Designer, Graphics Programmer, and Senior Core Tech Engineer. Nine out of the twenty listings are for the Programming division, hinting the studio is aiming at shoring up its core infrastructure. Some of these jobs call for experience with the company's own powerful modding toolsets, the Fallout GECK and The Elder Scrolls Creation Kit, further hinting that the devs are to work on either a new Fallout or Elder Scrolls game. However Bethesda's leadership has repeatedly said that a new Elder Scrolls is at the end of their current dev pipeline, behind two "big and crazy projects" that are "totally different" than anything the studio has worked on before.
Key Bethesda Games Studios executives have outright said that The Elder Scrolls VI will indeed happen, but it will take a long, long time before it's ready. At E3 2017 company VP of PR and Marketing Pete Hines confirmed that two massively ambitious Bethesda Games Studio-developed games would come before The Elder Scrolls VI.
These new games are those "big and crazy projects" that Bethesda Games Studio director Todd Howard teased on two separate occasions in 2016; once at DICE 2016 and again at E3 2016.
If BGS' new job listings are connected to any new game, they're almost assuredly linked to these upcoming ambitious projects and not TESVI. Bethesda Games Studios is known for only making TES and Fallout games, and it's possible the company is betting on a new IP of sorts that may connect the two series' together--possibly the rumored Starfield game that missed its expected E3 2017 reveal.
Here's what Mr. Hines said during E3 2017: (article continues below video)
E3 2017: Pete Hines confirms two games ahead of Elder Scrolls VI
Here's what Bethesda Vice President of PR and Marketing Pete Hines told Geoff Keighley at E3 2017, which is included in the video above.
Geoff Keighley: "Last year Todd was here and broke a little bit of news about multiple projects in the works, including another Elder Scrolls down the road."
Pete Hines: "Down the road down the road. To re-iterate they have at least two major titles they're working on before we're going to get to Elder Scrolls VI. Jeff we gave you that nugget and somehow everyone including your friend and mine Michael Pachter somehow missed it--along with everyone else."
"And I've tried to manage expectations for folks.
"You know the kind of games they make, they take a while but they have two major things they're working on in addition to a lot of other stuff like Skyrim Switch, Fallout 4 VR, Skyrim VR. But they're hard at work and they have a lot going on and like I said before, we're looking forward to talking about those projects when we get to a point when we can really show what they're working on and speak about it but show it--here it is, here's exactly what it's going to be. And we're looking forward to those two projects and then we'll get to Elder Scrolls VI."
Hines goes on to say that while Elder Scrolls VI will happen, it's not currently in actively development. Bethesda Game Studios is working on those two big projects first before tackling TES VI.
"We've been pretty clear that Elder Scrolls VI is not in development while we work on other projects. I mean we're not talking about small things here, we're not talking about a Fallout Shelter kind of project. We're talking big multi-platform releases like you expect from us."
"We're not ready to talk about what BGS (Bethesda Game Studios) is up to, and we wanted to focus on what we're doing and what we'll come out with for this year. We want to wait until we have something like we had last night for Wolfenstein, so you could see the story and characters and everything."
Now let's take a look at what BGS' Mr. Howard said last year about these "big and crazy projects" that are "totally different" than anything the studio has done before.
E3 2016: Todd Howard discusses new big and crazy projects
Here's what Todd Howard, director and executive producer at Bethesda Game Studios and leader of Fallout and Elder Scrolls franchises, said about the projects back in February at DICE 2016 and June of last year at E3 2016.
Howard at DICE 2016:
"We actually have three kind of longer term projects we're doing that are all-we'll talk about them at a future date-but they're different than anything we've done before, while also being a Bethesda-style game," Howard said during a talk at DICE 2016.
"Big and crazy, but in many ways different than things we've done before. It's an exciting time."
Back at E3 2016 Todd Howard confirmed what Pete Hines said about the two big juggernauts coming before The Elder Scrolls VI. That's not actually new news.
At E3 2016 Howard said that The Elder Scrolls VI is so far away because the technology to build their ambitious idea doesn't even exist yet. The two other games are also bigger than anything Bethesda has done, and Howard says exactly what Pete Hines said at E3 2017: the two projects will release first ahead of Elder Scrolls VI.
"Elder Scrolls VI is kind of like the elephant in the room, always, when we talk about anything. You know, I think it's good in these moments to tell our fans yes, of course we are making it. The series is something we love - but it is... you know, I have to be careful what I say, it's a very long way off," Bethsoft exec Todd Howard told Geoff Keighley during the YouTube LIVE at E3 showcase.
"I could sit here and explain the game to you, and you would say, 'That sounds like you don't even have the technology. How long is that going to take?' So it is something that's going to take a lot of time, what he have in mind for that game, and we actually have two other large projects we're also doing that are bigger than everything we've done."
"People will probably hear about those even before Elder Scrolls 6. That'll make sense many years from now."
Howard also confirms the huge new "totally different" games will overlap with one another in some way, and that while they'll be different, they'll still have the signature feel and style of a Bethesda Studios game.
Geoff Keighley: "Effectively right now, are you paralell-pathing two different things?"
Todd Howard: "They kind of overlap. We're expanding, but we've always kind of [planned different things]. They overlap, and we try things and if we like something we move more of the team onto it and say 'okay this is going to be our next release."
Geoff Keighley: "I know you've done Fallout and Elder Scrolls, but do you think about doing games in other worlds to play in? I'm sure you're experimenting with lots of different things all the time. "
Todd Howard: "Yes. I think that people shouldn't necessarily look at what we've done and think we're just going to alternate between Fallout and Elder Scrolls--they're obviously universes we love. But there are things we want to try in gaming, while they'd still be very much a Bethesda Studios-style game, or something would expect from us, while being different."
Wrap-Up: Don't expect TES VI any time soon
The Elder Scrolls VI will happen, but it's not in active development. That doesn't mean that Todd Howard and key BGS talent isn't planning for it and shaping it, it just means that it's, well, not in active development. No one's laying code for TESVI, no one's designing characters or writing quests.
It's behind two juggernaut games that are massively ambitious for BGS, and may end up being a major turning point for the development studio the way that the online open-world Anthem is for BioWare.
It'll be interesting to see what Bethesda Games Studios is up to, but they won't reveal anything about their new projects--let alone an official announcement--until the game's launch year. So don't hold your breath.
At this rate we should expect TESVI to launch sometime in 2022 or 2023. And no, I'm not kidding.
Related Tags