Huawei has unveiled the first official image of the upcoming Mate 10. The phone will be launched on October 16th, the company has confirmed.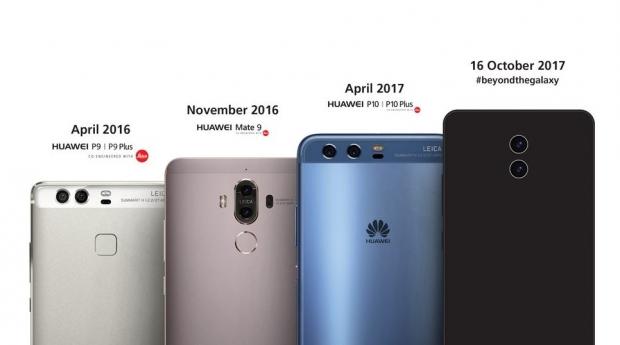 The photo shows the back of the phone compared with the recent Huawei phones and teases dual camera setup, once again made in cooperation with Leica.
The Huawei Mate 10 is expected to arrive with an edge-to-edge screen, although recent rumors suggest that only Mate 10 Pro will have this type of screen while the Mate 10 should stick with the conventional one.
August 24, 2017
The Mate 10 will be powered by Huawei's first 10nm processor, the HiSilicon Kirin 970. The Mate 10 should be the Huawei's first smartphone to feature this yet-to-be-announced chipset. The phone is expected to come with 6GB of RAM and 64GB of internal storage.
Read also: Huawei Mate 10 renders leak: Expected price over $1,000
The specs and the first renders look good, however you'll probably have to pay for it. Rumors suggest that the phone will be priced at over $1,000.