New Assassin's Creed: Origins trailers show epic scope
History buffs swoon over Ubisoft's painstaking detail that breathes new life into ancient Egypt.

Published Tue, Aug 22 2017 12:24 PM CDT
|
Updated Tue, Nov 3 2020 11:54 AM CST
Ubisoft drops two new CGI trailers for Assassin's Creed: Origins that show ancient Egypt riven by war, chaos, and amazing open-world visuals.
As a longtime history buff, I've always wanted to see ancient Egypt depicted in painstakingly detail and given life in an open-world game. For obvious reasons, Ubisoft's new Assassin's Creed: Origins is one of my most anticipated games of the year, and the publisher's new set of trailers only heighten my excitement. The new CGI footage is impressive in its own right, but for someone like me who's dreamed what ancient Egypt looked like across its long and storied history, these trailers are downright awe-inspiring.
A while back I wrote about the wealth of possibilities that AC: Origins presented, and posited that Bayek, the game's principal protagonist, would be able to cross the Mediterranean to explore regions like Alexandria in the golden age of Ptolemy's reign. I dreamed about seeing the Pharos of Alexandria, the world's first great lighthouse, within the game...and lo and behold the new Gamescom trailer showed that massive beacon in the sky in all of its glory. That's the real pull for Assassin's Creed: Origins: how Ubisoft has essentially unearthed a window in time to one of the most dynamic and incredible periods in all of ancient history...and we get to jump in and explore it. From the Great Pyramids of Giza to the Hypostyle Hall at Karnak, players will see oh-so-much. I can only imagine what L. Sprauge de Camp would say if he were still alive.
Assassin's Creed: Origins is set to drop on October 27, 2017 on Xbox One, PS4, and PC...and I for one can't wait to explore every corner of the in-game world.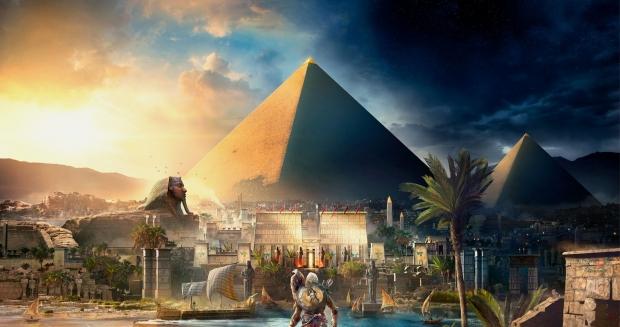 Related Tags