Mass Effect: Andromeda singleplayer is dead
No more DLC, Quarian or otherwise: Mass Effect: Andromeda's singleplayer is 100% done.

Published Sat, Aug 19 2017 6:12 PM CDT
|
Updated Tue, Nov 3 2020 11:54 AM CST
BioWare today confirmed that Mass Effect: Andromeda won't get any more singleplayer DLC.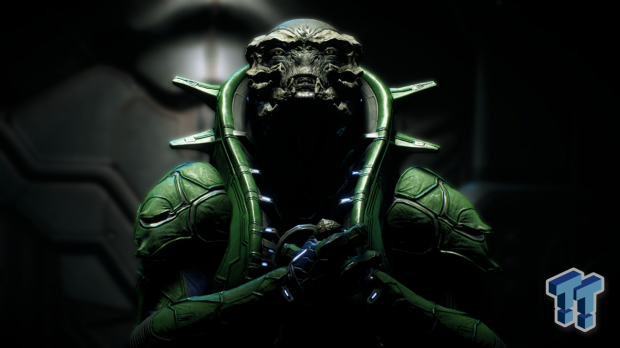 Avid Andromeda fans were hoping BioWare would muster up its resources and send off the Mass Effect series with one last big DLC bang before it went into cryo sleep. That won't happen: BioWare has officially confirmed that ME: Andromeda's singleplayer is dead. Not only will the game's singleplayer not get any add-ons or DLC to further the story, but it won't even be patched. "Our last update, 1.10, was the final update for Mass Effect: Andromeda. There are no planned future patches for single-player or in-game story content," BioWare wrote on an official blog post. The "fall of the quarian ark" will now be told through other mediums like comics and graphic novels.
BioWare says that Andromeda's multiplayer will live on, and for good reason: the online MP component is riddled with loot crate microtransactions, the kind that earned EA $420 million in revenue last quarter. The team that made Mass Effect: Andromeda, BioWare Montreal, doesn't even exist any more and has been totally absorbed by EA's new Motive studio. Reports indicate that the Mass Effect series has been put on hiatus as BioWare focuses on its massively ambitious new online-based IP Anthem, and a new entry in the Dragon Age series.
Despite being near-universally condemned and panned by gamers and critics, EA says that Andromeda contributed strongly to record Q1 earnings, but the company didn't give out exact sales numbers or per-game revenues.
In months after Mass Effect: Andromeda's humiliated launch and the reveal of the Anthem IP, BioWare General Manager Aaryn Flynn left the studio after 17 years, handing off the GM role to ex-BioWare alum Casey Hudson.
Without Mass Effect, under new management, and the loss of a major studio sees BioWare in a very different shape. The development studio is in a big turning point with its new action-based IP Anthem, and the beloved RPGs we knew and love may be a thing of the past.
Related Tags