Aaryn Flynn leaves BioWare, Casey Hudson returns as GM
BioWare's general manager Aaryn Flynn will leave the company while Anthem and a new Dragon Age game are in development.

Published Tue, Jul 18 2017 11:45 AM CDT
|
Updated Tue, Nov 3 2020 11:54 AM CST
After 17 years of working with BioWare, current General Manager Aaryn Flynn will depart the company at the end of July.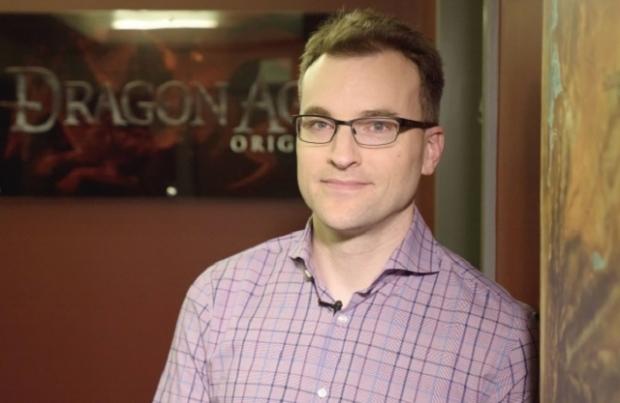 Today BioWare General Manager Aaryn Flynn announced his departure from the renowned Edmonton-based studio, where he helped make beloved games as Star Wars: Knights of the Old Republic, the Mass Effect series, and the Dragon Age franchise of RPGs. BioWare alum Casey Hudson will return to BioWare and lead the myriad of development teams as the new General Manager, Mr. Flynn said.
Mr. Flynn's departure comes at a key pivotal turning point for the company. BioWare is currently developing Anthem, its new action-based IP and most ambitious game to date with extensive online components and massive vertical open world exploration. BioWare's Edmonton team is also developing a new Dragon Age game, which is likely a big AAA RPG endeavor and not a spin-off.
The renowned BioWare GM didn't reveal his exact reasons for leaving the company, saying that he's been "contemplating changes" in his life for some time, and decided to leave BioWare in the care of Mr. Hudson's hands.
It will be interesting to see how this changing of the guard effects future BioWare projects, including its sprawling new IP.
After 17 years with BioWare, today I announced that I'll be leaving the studio at the end of July, and that Casey Hudson is returning to Edmonton to take on the role of General Manager for BioWare.

I joined BioWare in Edmonton right out of University. I was privileged to get a chance to join a group of people working on the coolest, most creative things I could imagine. Growing up at BioWare, the events in my life are intimately intertwined with events at the studio. I got married just after we finished Neverwinter Nights. My first son was born while we were wrapping up Star Wars: Knights of the Old Republic, while my second son was born right after Jade Empire.

From my first day until now, I have learned much, met great colleagues and friends, and got the chance to help give players some truly incredible experiences. Every time I think I've found a favourite game making experience, we start something new and somehow find fun and satisfaction in the new challenges.

I have been contemplating changes in my own life for some time, but when I heard that Casey had confirmed he was up for the task, I realized the opportunities before us. I will be working with him over the next couple of weeks to help catch him up and do my part to set him up for success to be the best GM he can be.

In closing, let me thank our players for everything they've given us over these many years, and to say from the bottom of my heart how important you are to me and the rest of BioWare. I have gone to work every day knowing that I am fortunate to have all of the opportunities I have had at BioWare because of you. Doing whatever I could to help our developers create some of the best games in the industry for you all has been the most humbling experience of my life. Now, I'll be playing BioWare's games in the future from an exciting new perspective - yours 😊

Aaryn
Related Tags