BioWare hiring tons of devs to make new Dragon Age game
BioWare is recruiting tons of devs specifically to help with its new Dragon Age project, which is likely Dragon Age 4.
Published
4 minute read time
BioWare is making what appears to be a big AAA mainline Dragon Age game alongside its massive new IP, Anthem.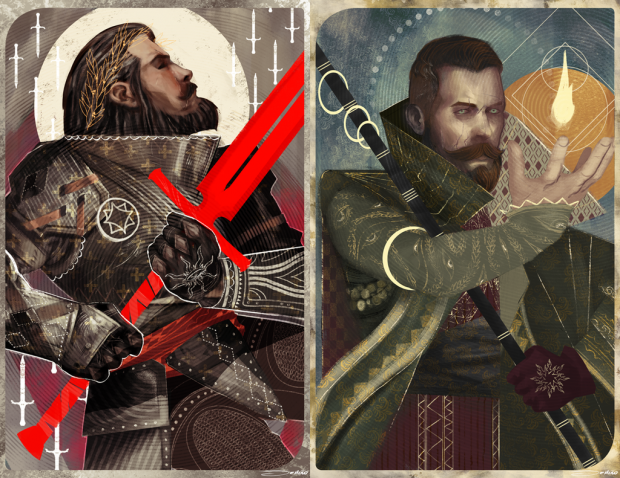 We've known for a while now that BioWare is developing a new Dragon Age game, and now we have more clues that the title will be a huge sequel that furthers the franchise. Dragon Age Creative Director Mike Laidlaw recent confirmed that a "new Dragon Age something" is in the works, echoing brief DA concept art teases from BioWare's Mark Darrah back in January.
Now we have our latest clue that the new Dragon Age game will be a massive RPG project in the vein of Dragon Age: Inqusition. BioWare's core Edmonton team is on a hiring spree to bring in new talent to specifically work on the new Dragon Age project. The developer currently has 14 positions open that are explicitly for the Dragon Age franchise, many of which are higher level jobs like lead cinematic animator and senior character and technical artists.
"Something is happening with Dragon Age. That much has been said and I'm totally comfortable with that being out there but I can't talk about what it is. But I will say that one of the things I am doing right now is hiring," Dragon Age series Creative Director Mike Laidlaw said in a recent interview with Josiah Renaudin on the podcast show The 1099.
"I'm hiring lots and lots of people."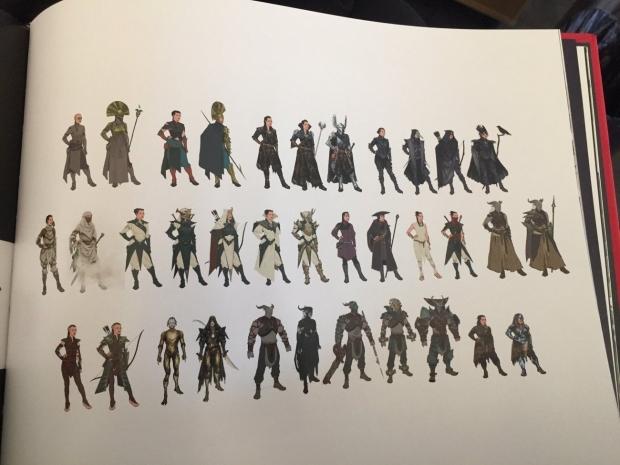 An official teaser concept image from the new Dragon Age game
Read Also: BioWare teases new Dragon Age game
This hiring spree is a big jump from BioWare's previous job openings. Last week the developer was hiring a total of 14 developers, and the job listings didn't explicitly state what project the listings were for.
Fast-forwarding to today and we see that BioWare is hiring 14 people just for the new Dragon Age game.
Electronic Arts has been zipper-tight on new Dragon Age details and has been careful to keep the spotlight on the studio's new ambitious online-based sci-fantasy Anthem game. It's clear that the new Dragon Age project has been in development with conjunction of Anthem, but based on the job listings and teases, the project is likely in its very early stages.
We have no clue if this new project will be called Dragon Age IV, or where it will take place, but according to Sunless Sea developer Alexis Kennedy, who's writing a specific portion of the game's lore, the new Dragon Age may take us to a previously unexplored area (possibly Tevinter).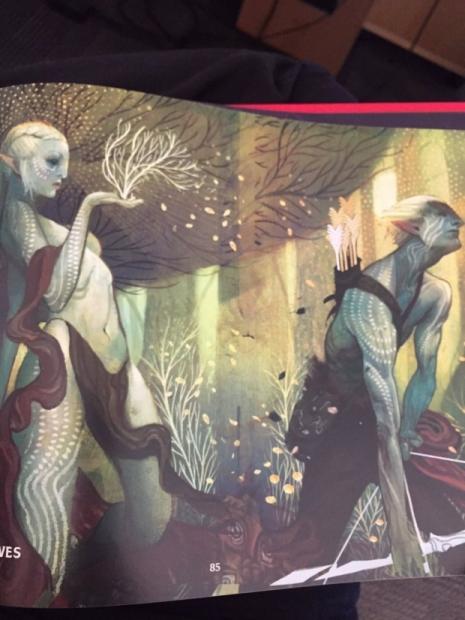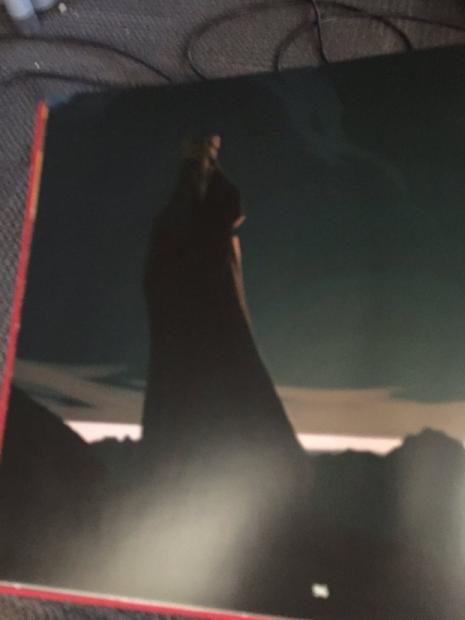 Two official teaser concept images from the new Dragon Age game
Read Also: BioWare dev teases new game, could be new IP or Dragon Age: Tactics
Oh, in case you haven't heard, the new Dragon Age isn't a spin-off "tactics" style strategy game.
I have high hopes for this new Dragon Age game and expect to see BioWare make use of everything they've learned with Dragon Age: Inquisition manifested in the new game, alongside next-gen level graphics, visuals, and effects.
Just don't expect to see it any time soon. Anthem is slated to release by Fall 2018, so Dragon Age 4 (or whatever it may be called) probably won't release until 2019 or even 2020.
BioWare's current job openings:
Art
Sr. VFX Artist for Anthem - Edmonton or Austin (112797)
Senior Environment Artist for Anthem - Edmonton (109011)
Sr. Character Artist for Star Wars Old Republic- Austin (112322)
Sr. Environment Artist for SWTOR- Austin (112323)
VFX Artist, Contract - Austin (112325)
Sr. Technical Artist for Dragon Age Franchise - Edmonton (111516)
Animator for Dragon Age Franchise - Edmonton (111510)
Sr. Character Artist for Dragon Age Franchise - Edmonton (111511)
Lead Cinematic Animator for Dragon Age Franchise - Edmonton (111518)
Senior Animator, Contract - Austin (111652)
Environment Artist for Anthem- Edmonton (111530)
Lead Environment Artist for Dragon Age Franchise - Edmonton (111509)
Narrative Systems Designer for Dragon Age Franchise - Edmonton (111432)
Environment Artist, Contract - Austin (108550)
Game Design
Assistant Technical Designer, Contract- Edmonton (112897)
Senior Level Designer- Edmonton for Dragon Age Franchise (112836)
Level Designer for Dragon Age Franchise - Edmonton (111727)
Sr. Gameplay Designer for Dragon Age Franchise - Edmonton (109845)
QA & Testing
QA Project Manager - Austin (112567)
Sr. Quality Analyst, Online - Austin (112566)
Data Quality Engineer for Anthem- Austin (112582)
Software Development Engineer in Test, Contract - Austin (111069)
Quality Analyst, Live - Contract - Austin (111990)
Software Development
Cinematic Tools Programmer for Dragon Age Franchise - Edmonton (111732)
Online Software Developer for Dragon Age Franchise - Edmonton (112835)
Game Programmer for Dragon Age Franchise - Edmonton (111734)
Systems Programmer for Dragon Age Franchise- Edmonton (111735)
Tools Programmer for Dragon Age Franchise - Edmonton (111731)
Related Tags