MoviePass charges $10 for daily movie screenings
MoviePass subscribers can watch a film a day throughout the entire month--but there's a catch.

Published Wed, Aug 16 2017 9:32 AM CDT
|
Updated Tue, Nov 3 2020 11:54 AM CST
Netflix co-founder Mitch Lowe aims to provide a similar business model to theater moviegoers by dropping MoviePass subscription to just $10 a month.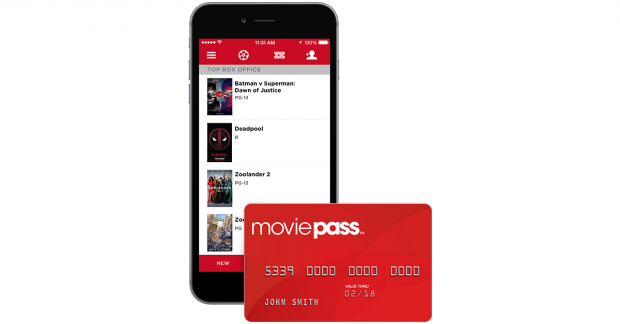 Streaming services like Netflix and Hulu are taking a big bite out of movie ticket sales as traditional moviegoers are simply staying home to consume content. This summer was one of the lowest periods in years with movie ticket sales down 12.4%, the Wall Street Journal reports. AMC reported dismal quarterly earnings due to the summer drought, triggering shares of the theater chain to slide dramatically. "The quarter was simply a bust," said AMC CEO Adam Aron during the company's quarterly earnings call.
MoviePass, a subscription service that allows subscribers to watch a film a day across the entire month, may be a solution to boost theater attendance. The service has recently lowered its price tag from $30 to just $10 a month in a bid to attract typical Netflix subscribers. MoviePass holders can watch a showing of a non-3D or IMAX film every day at any U.S. box office that accepts debit cards, and the company will actually pay the theater full price for the tickets. There's a trade-off, however: the company has essentially sold subscriber data to an analyst firm.
MoviePass raised funds to power this new price drop by selling a majority stake in the company (51%) to Helios and Matheson Analytics Inc, an analyst firm who will recoup their investment from the data it collects from subscribers for targeted advertisements and marketing. The firm says that MoviePass will have an IPO sometime in March 2018, and regulatory filings indicate the analyst firm could pay up to $27 million for the majority stake.
Interestingly enough AMC, the top theater chain in the United States, is attempting to block MoviePass subscribers from its theaters by saying that MoviePass is "not welcome here" and called it a "shaky and unstable program," warning moviegoers that the service is not financially sustainable for theaters or the film industry.
AMC says it is seeking legal counsel in an attempt to bar MoviePass subscribers from theaters nationwide.
"While AMC is not opposed to subscription programs generally, the one envisioned by MoviePass is not one AMC can embrace. We are actively working now to determine whether it may be feasible to opt out and not participate in this shaky and unsustainable program."
Related Tags