Take-Two earned 82% of Q1'18 net revenues from consoles
Rockstar Games parent company Take-Two Interactive is earning most of its money from consoles.

Published Sat, Aug 5 2017 10:31 AM CDT
|
Updated Tue, Nov 3 2020 11:54 AM CST
Take-Two Interactive continues to earn most of its revenues from consoles as digital becomes the dominant medium.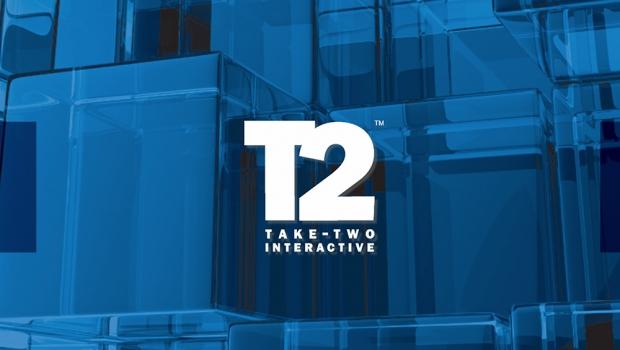 Rockstar Games parent company Take-Two Interactive's recent fiscal Q1'18 earnings show strong growth in net revenues primarily driven by Grand Theft Auto Online's strong monetization. These trends show that Take-Two's games are evolving well past their purchase point with additional content, which significantly builds digital revenues. The earnings report showed that Take-Two is continuing to make most of its money from digital distribution, and that consoles are the most lucrative platform.
Out of the $418.216 million Take-Two earned in fiscal Q1'18 net revenues, consoles accounted for 82% of that value, or $344.917 million, up 35.78% year-over-year from fiscal Q1'17. This marks the sixth consecutive year in a row that consoles have pulled in the bulk of Take-Two's net revenues.
PC and "other" accounted for just 18% of total net revenues during the three-month period, or $73.299 million, up a mighty 27.41% year-over-year.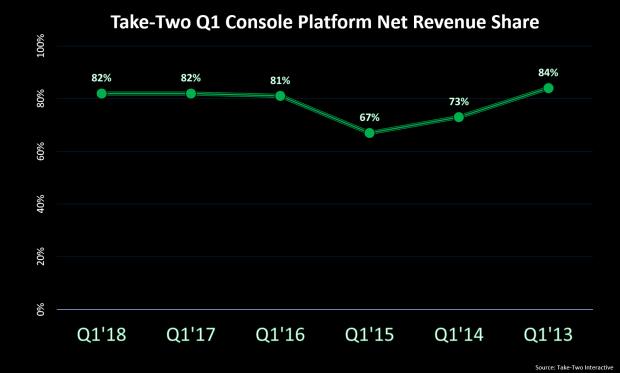 Net sales revenue was also dominated by consoles.
Consoles pulled in $265.750 million in net sales during the period, accounting for 76% of total net sales. Console net sales platform revenues were up 24.27% year-over-year from fiscal Q1'17.
PC and other pulled in $82.555 million, or 24% of net sales, up an impressive 40.61% year-over-year.
Essentially these figures highlight the trends for Take-Two Interactive and give consumers, investors and analysts an outline on what to expect from the company.
This data serves as one of the many reasons why Red Dead Redemption 2 may not come to PC, and give important highlights on Take-Two's future roadmap.
In short, expect more of the same: focus on digitally-distributed games and services, strong monetization across the board in annual sports releases and Rockstar titles, and more engagement with a steady stream of digital add-on content such as Grand Theft Auto Online's free updates.
With big-name titles such as Civilization and XCOM, PC is an important arm for Take-Two and its 2K Games labels, but consoles are the leading money-maker for the company--and most games-makers in the industry.
Take-Two Interactive President Karl Slatoff iterates that PC is very important to the company, but not all games are specifically made for that platform.
"The answer to that really depends on the title. Some titles are heavily weighted to PC, for example Civilization an XCOM, and some titles are less weighted to PC. So it's really on a title-by-title basis. The great news is that the PC market is vibrant to us, it's a great market for us and a big market, and a core market," Mr. Slatoff said in the company's first quarter earnings call.
"These are consumers that are highly engaged, and PC is predominantly digital and allows for great engagement with the consumer. For us the PC market is very important, very exciting, and something we focus on."
Related Tags