A new Assassin's Creed: Origins gameplay video shows some alpha footage...but it's not so exciting.
As a history buff fascinated with ancient Egypt, I have high hopes for Assassin's Creed: Origins. After all I've always wanted to see Egypt recreated in painstaking detail in a game like Assassin's Creed, and wrote up a big article explaining the possibilities. But the latest 20-minute gameplay video published by UK retailer GAME doesn't fill me with confidence.
The footage shows a world that doesn't seem alive. Sure the environments look great, and I for one will spend quite a lot of time simply soaking in the ancient atmosphere, but the vibrant and dynamic next-generation NPCs that I saw in Watch Dogs 2 simply aren't here. Bayek, the game's protagaonist, just seems like a god of sorts; no matter what the player did, the world itself didn't seem to react as I'd expect an impressive open-world would.
Read Also: Assassin's Creed: Origins has deep RPG progression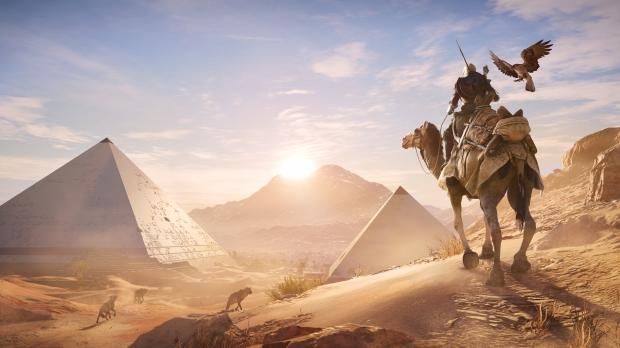 It's worth noting, of course, the gameplay footage is from the alpha build of the game and doesn't reflect the final version that'll ship in October, but Ubisoft only has three months to shore up the rough edges.
Also bear in mind that the GAME footage was likely a small snippet of the game and there's no story content shown off. It's simply Bayek roaming around an ancient Egyptian town and killing some enemies. But even still I was hoping the game would have much more depth even in its alpha state.
Read Also: Assassin's Creed: Origins doesn't have online multiplayer
Assassin's Creed: Origins is slated to release on October 27, 2017 on PS4, Xbox One and PC. The game will be optimized for 4K on Microsoft's new $499 Xbox One X console, and we're pretty sure Assassin's Creed: Origins will be monetized with loot-based microtransactions.