Assassin's Creed: Origins doesnt have online multiplayer
Ubisoft says their new ancient Egypt Assassin's Creed game is singleplayer focused.

Published Wed, Jun 14 2017 7:33 PM CDT
|
Updated Tue, Nov 3 2020 11:55 AM CST
E3 2017 - Ubisoft has confirmed that its new Assassin's Creed: Origins won't have an online multiplayer component, but that doesn't mean it won't have online features.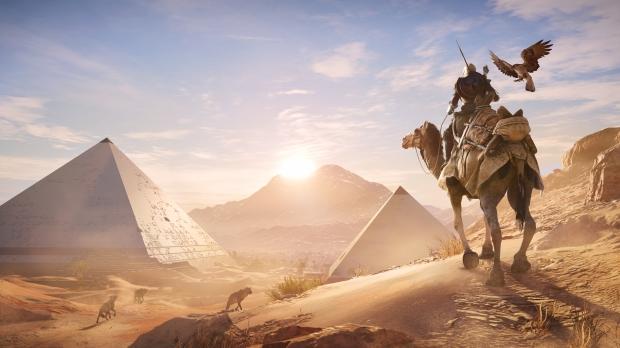 Ubisoft Montreal's massive sprawling open sandbox set in ancient Egypt won't have an interactive online co-op multiplayer component like Assassin's Creed: Brotherhood or Assasssin's Creed: Unity.
"Assassin's Creed: Origins is primarily a singleplayer experience," Ubisoft Montreal game director Ashraf Ismail said in a recent E3 2017 Coliseum panel showcase.
E3 Coliseum host Geoff Keighley weighed in by iterating "not a full kind of separate multiplayer mode or anything?"
"No, we wanted to put all our effort and really nail this reinvention of Assassin's Creed and make sure we got it right," Ismail answered to Keighley. "In terms of scope, the game is absolutely massive. I don't think anyone will complain at all about the scope. We're super proud of what we have."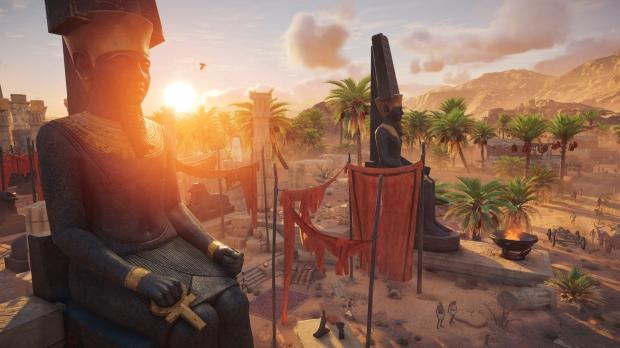 Read Also: Assassin's Creed: Origins has deep RPG progression
Ubisoft has recently confirmed that all of its games will be based on live services in some way. Games will utilize live services, which can range from full online multiplayer modes in games like Far Cry 5 and For Honor to microtransactions and in-game purchases, in a myriad of different ways that "make sense for the game."
While Origins won't have multiplayer Ismail goes on to strongly hint the new adventure will be monetized with microtransactions to "enhance" the player's experience.
"We do have online features that are there to enhance that experience for sure. Again, later in the campaign we'll get into more detail about those online features but it's primarily a singleplayer experience," Ismail said.
We'll have more on possible monetization routes that Ubisoft may follow with Assassin's Creed: Origins in the future.
Assasssin's Creed: Origins release October 27, 2017 for Xbox One, PS4, and PC. Click here for tons of new info.
Related Tags