RED Hydrogen One is the world's first holographic phone
The new RED Hydrogen One is the company's first smartphone, but it isn't just any regular smartphone.
Published Thu, Jul 6 2017 1:19 PM CDT
|
Updated Tue, Nov 3 2020 11:54 AM CST
RED is a company that has a history of leading the movie industry into new technologies. RED was the first company to make 4K cameras accessible, and now we have 4K in virtually every movie and TV show imaginable. They already have 8K cameras as well, but as you know, that's a long way away.
RED has a tendency of creating their own technologies for their products when those technologies don't quite exist yet like they did with the RED One, their first 4K camera.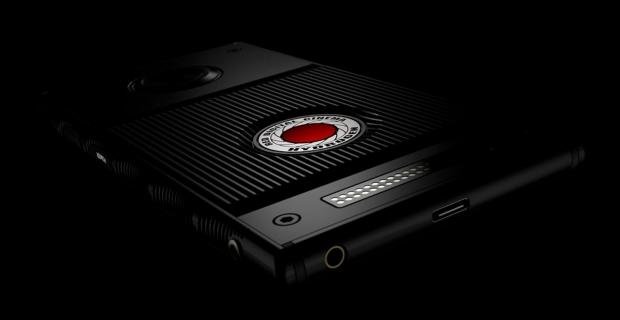 The new RED Hydrogen One is the company's first smartphone, but it isn't just any regular smartphone. The RED Hydrogen is a holographic media device that fits in your pocket. Yes, the Red Hydrogen is a smartphone with a holographic display.
It features a 5.7-inch hydrogen holographic display that allows for 2D, 3D, holographic, AR and MR display all inside of a smartphone. The RED Hydrogen One is modular like all RED cameras with a new high bandwidth bus interface, allowing you to add new components that might not exist yet. The device is meant to be the center of a Hydrogen system that will integrate RED's professional cameras into these displays to eventually create real-time mixed reality, augmented reality and stereoscopic 3D filming. No word on the display's actual resolution.
It will ship with a USB Type-C port for charging and a microSD card slot for storage capacity. RED says they'll also include a special unknown token for those that order early. There will also be other accessories at launch that are yet to be announced or have a price. We also have no idea what SoC it has inside or how much RAM it will use.
RED is also introducing a RED channel which will allow for viewing, upload, download and streaming of holographic and AR/VR/MR content online.
The Aluminum version will ship for $1,195, and the Titanium version will ship for $1,595. However, these are small batch prices, and RED warns that prices may go up in final production runs without known delivery dates. Currently, this batch of RED Hydrogen One phones will ship in Q1 of 2018, but RED does have a history of delays so don't expect it to be perfect.
Related Tags