Despite only releasing in March, the Nintendo Switch has topped Japan's domestic hardware sales and rallies the country's total console sales for the first half of 2017.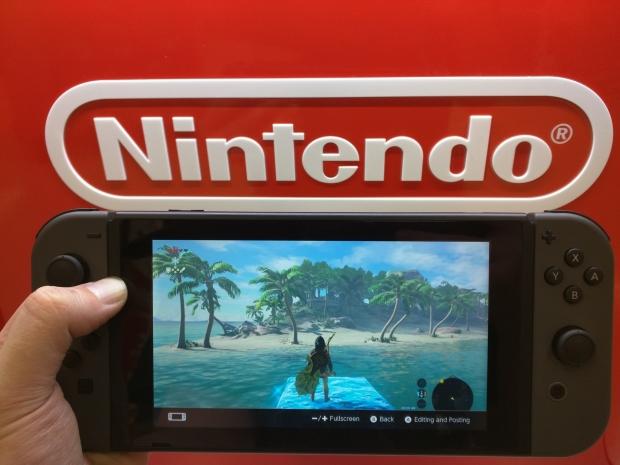 Nintendo's new Switch handheld-console hybrid has had a tremendous effect on Japan's console gaming segment. The new system, which launched in March and combines both handheld and console form factors, has only been available for four out of the total six-month sales aggregation period and has still managed to dominate Japan's 1H 2017 video games hardware sales.
Mobile gaming reigns supreme in Japan, but the Nintendo Switch has managed to spark growth in the country's console hardware market. Japanese games website Famitsu tracked hardware and software sales for the last 26 weeks from December 2016 to June 2017, showing substantial growth in hardware sales for the first half of 2017.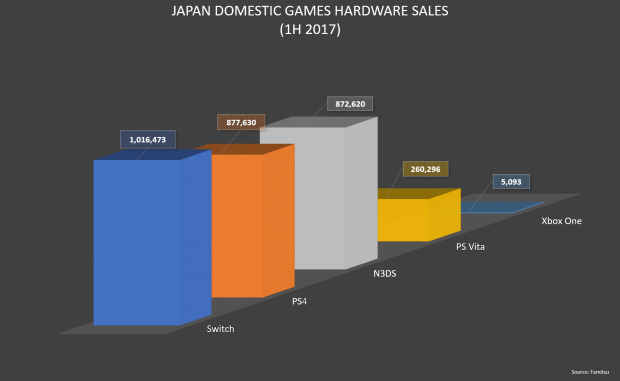 According to the data total games hardware sales in Japan are up a mighty 44% year-over-year to $676.26 million (76.51 billion yen), with the Nintendo Switch at the top of the charts with over 1 million units sold.
Software sales are down by 4.6% year-over-year to $677.85 million (76.79 billion yen), however. Total combined domestic hardware and software sales are up an impressive 14.8% year-over-year and have brought in $1.35 billion (153.2 billion yen) over the last 26 weeks.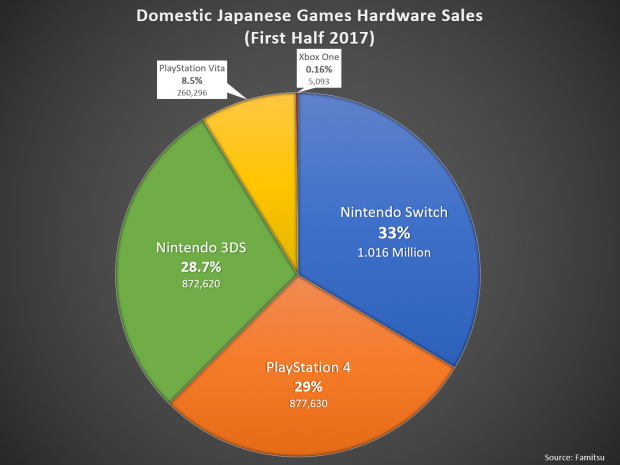 Read Also: Nintendo Switch install base forecast (May 2017)
Analyst firm IHS Markit predicts that the Nintendo Switch has sold 3.6 million units as of May 2017. Based on these estimates, Japan holds 28.22% of all Nintendo Switch sales.
Japan's 64.8 million gamers are expected to spend $12.5 billion on games hardware and software in 2017, analyst firm Newzoo predicts. Japan will make up 11.47% of total video games market spend in 2017, which is expected to grow 7.8% to a staggering $108.9 billion.
Mobile gaming on smartpohnes and tablets is forecast to be 2017's biggest earner with $46.1 billion, or 42% of total spend throughout the year.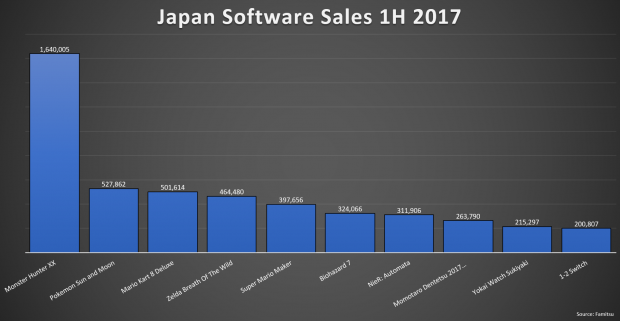 Nintendo's rise to success in its home country is quite impressive given the market's current mobile-driven landscape. These Japanese console-maker has sold 2.74 million Switch units during the system's debut month in March, and the company expects to sell 10 million more Switch units in the fiscal year ending March 2018.
The transforming handheld-console hybrid's figures would be even better if not for the component shortage that plagues the device. Nintendo has had trouble keeping up with staggering demand due to limited supply of key components required to make the device. The Switch uses the same technology found in mobile phones like Apple's and Samsung's popular smartphones as well as laptops and other mobile devices.
IHS Markit's Piers Harding-Rolls predicts Nintendo Switch supply will remain constrained in 2017 due to the tech shortage.
Nintendo has since ramped up production to meet strong demand for the holiday season, where it will release the console's big new Mario game. Macquerie Capital Securities analyst David Gibson predicted that Nintendo could sell as many as 14.5 million units up until March 2018 if the market had free supply.