Nintendo Switch supply to 'remain constrained' for 2017
Analysts warn that Nintendo's supply shortages will resonate throughout the year.

Published Tue, Jun 20 2017 3:33 PM CDT
|
Updated Tue, Nov 3 2020 11:55 AM CST
Nintendo isn't just competing against major console-makers like Sony and Microsoft to win over each console's respective userbase, but also competing against smartphone-makers like Apple and facing a very real issue in its own supply chain. Due to shortages the Japanese console-maker's new transforming Switch handheld-hybrid is in high demand, and analysts predict that the supply situation will be tight throughout the year.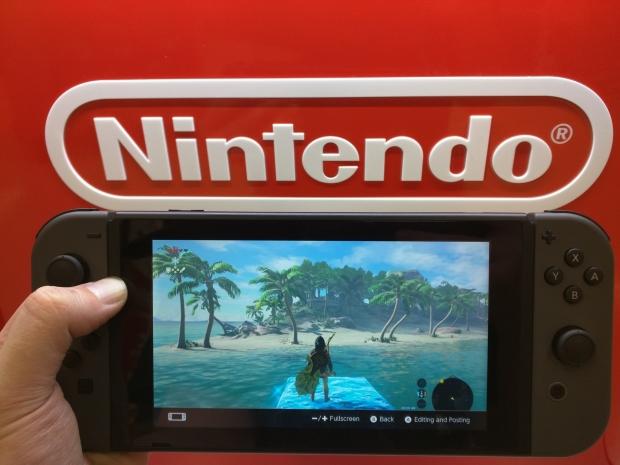 As we reported earlier this month, the Nintendo Switch is facing a supply shortage due to rapidly evaporating components such as flash memory and LPDDR4 RAM needed to make the device work. Key OEMs like Apple and Samsung have laid claim to a portion of these chips, leaving Nintendo in a tight spot. According to IHS Markit's Piers Harding-Rolls, the Nintendo Switch's supply constraints should stretch throughout the remainder of the year. But even still, Nintendo is expected to meet its conservative goal of 10 million unit sales worldwide in the fiscal year ending March 2018.
"With this improving pipeline of content, it is now clear that the major challenge to potential sales of the Switch in 2017 is product availability, with pricing being a secondary consideration during the early adopter phase," Mr. Rolls wrote in a recent highlight article.
"Supply remains constrained and we expect it to remain constrained on a regular basis during the rest of 2017. Switch sold through 2.3 million units to consumers in its opening month of March. In the following two months of April and May we estimate that Switch has added a further 1.3 million in sales to consumers for a total of 3.6 million at the end of May. It has regularly been in and out of stock in major sales territories."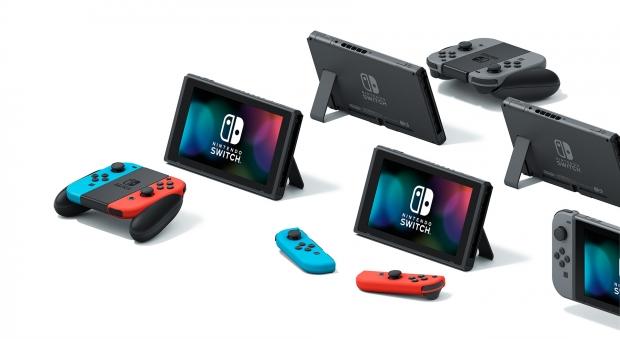 Despite the shortages and supply constraints, the analyst firm projects that Nintendo will be able to produce enough units to ensure 9.5 million Switch consoles are shipped and sold throughout the year. This would leave 3 months for Nintendo to achieve the remainder 500,000 unit sales to meet its 10 million sales goal.
"Even so, IHS Markit's forecast for Switch installed base for the end of 2017 was upgraded at the end of April to 9.5 million, a very significant upgrade on our pre-launch forecasts and remains in place. This forecast continues to take into account a fluctuating supply constraint for the remainder of the year. Current sales, increased production capacity and the reveal of the full pipeline of content suggest that Nintendo's FY forecast for Switch shipments of 10 million is relatively conservative and should be met," Mr. Rolls concluded.
If the company met its goal, the total global Switch install base would be at 12.74 million units at the end of its current fiscal year, representing a mighty 396% increase that could attract more Western third-party developers and publishers.
IHS Markit's projection is much more aligned with current market restrictions than previous analyst forecasts. Macquerie Capital Securities analyst David Gibson told The Wall Street Journal's Takahasi Mochizuki that Nintendo would sell 14.5 million Switch consoles or more during the fiscal year ending March 2018. If not for the supply constraints, this forecast could very well be accurate.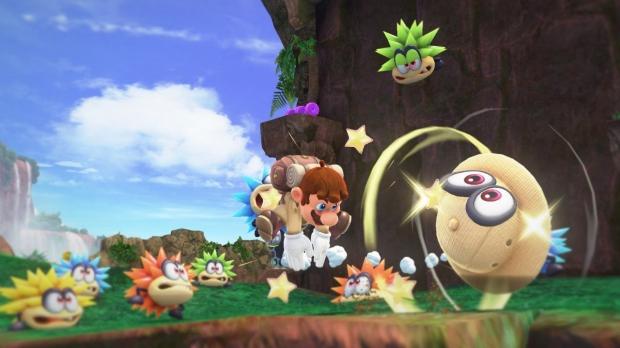 Nintendo has indeed laid out a robust pipeline of first-party exclusive IP to attract consumers, including Zelda: Breath of the Wild, Mario Kart 8: Deluxe, ARMS, Splatoon 2, Fire Emblem Warriors and Xenoblade Chronicles 2, and the console's heavy-hitting Mario mainline game Super Mario Odyssey in October. The new Mario game attracted considerable buzz at E3 2017 and has driven consumer interest in the Switch to strong heights.
Nintendo President Tatsumi Kimishima has affirmed to shareholders that the company plans to have a surplus of 10 million plus Switch units to meet its fiscal year sales goal.
"We are planning to ship 10 million units this fiscal year, and this figure takes into account the fantastic response we have received from consumers," Mr. Kimishima said during a Q&A investor's meeting.
"Planning to ship 10 million units means that we actually plan to produce more than that including units in our warehouse and in-transit product. We are not currently producing this full amount all at once. We expect that the number of consumers who want to buy the hardware will increase as we release titles such as ARMS, Splatoon 2 and Super Mario Odyssey, so our current production model takes that into account."
Reports indicate Nintendo has doubled its original 8 million Switch console order contract and now plans to produce 16 million units. However, it remains to be seen if the company can meet its production order due to strong component demand and dwindling supply.
Related Tags