It appears the "war on GTA mods" is over: thanks to Rockstar Games, Take-Two has relented and will no longer pursue legal action against singleplayer mods. OpenIV has been updated, and the publisher has also issued out some new rules for singleplayer modders.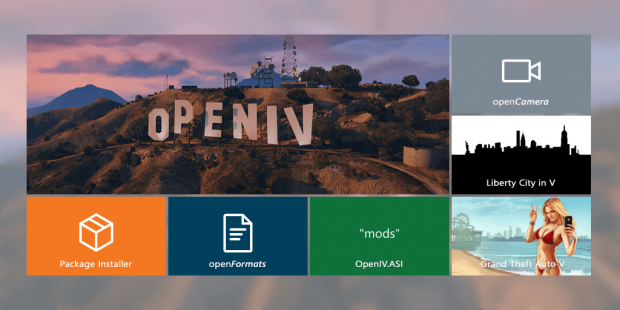 A bit ago Take-Two Interactive kicked the hornet's nest by forcing OpenIV, a popular modding tool used to mod GTA IV and GTA V, to go offline. After countless days of negative press, strong words from millions of fans, a huge petition, and the absolutely destruction of the game's Steam reviews, the Rockstar parent company relented. As of now OpenIV has been updated but the mod still isn't available for public download. Rockstar told Motherboard that it and Take-Two will work with OpenIV's creator to resolve the issue.
Rockstar has since delivered a new public statement affirming that singleplayer mods aren't being targeted by Take-Two--only those that affect Grand Theft Auto Online will get the axe. Interestingly enough OpenIV developer Yuriy "Good-NDS" Krivoruchko said that OpenIV could actually be used by some modders to disrupt GTA Online, but he never intended for the modding tool to be used in such a way.
Question: Are PC Single-Player Mods Allowed?

Answer: Rockstar Games believes in reasonable fan creativity, and, in particular, wants creators to showcase their passion for our games. After discussions with Take-Two, Take-Two has agreed that it generally will not take legal action against third-party projects involving Rockstar's PC games that are single-player, non-commercial, and respect the intellectual property (IP) rights of third parties.

This does not apply to (i) multiplayer or online services; (ii) tools, files, libraries, or functions that could be used to impact multiplayer or online services, or (iii) use or importation of other IP (including other Rockstar IP) in the project. This is not a license, and it does not constitute endorsement, approval, or authorization of any third-party project.

Take-Two reserves the right to object to any third-party project, or to revise, revoke and/or withdraw this statement at any time in their own discretion. This statement does not constitute a waiver of any rights that Take-Two may have with respect to third-party projects.
OpenIV should be back up as soon as negotiations finish up, and as soon as Krivoruchko is able to patch the toolset so it can no longer be used for GTA Online exploitation.