Take-Two kills OpenIV GTA IV mod with cease and desist
After 10 years of development, Take-Two has killed OpenIV and the community is roaring.

Published Thu, Jun 15 2017 5:27 AM CDT
|
Updated Tue, Nov 3 2020 11:55 AM CST
Take-Two has killed off yet another high-profile Grand Theft Auto mod, and the community has responded with an uproar.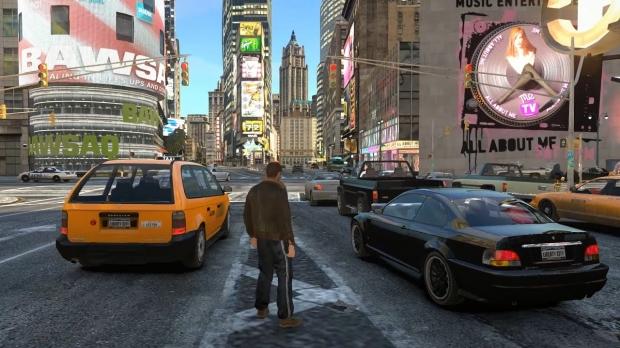 Rockstar parent company Take-Two Interactive has sent a cease and desist letter to the developers of OpenIV to stop development at once. Open IV is a massively ambitious Grand Theft Auto IV mod tool that served as an editor and archive manager for PC versions of the game, allowing modders to craft game files and gamers to easily sort their mods. The OpenIV team had been developing the tool for nearly 10 years before Take-Two's random cease and desist.
In the letter issued to OpenIV developers, Take-Two claims the mod tool allows "third parties to defeat security features of its software and modify that software in violation Take-Two's rights." As such, the OpenIV modding tool has been declared as illegal. In response the team has decided to follow Take-Two's order and and stop distributing OpenIV altogether.
This isn't the first mod Take-Two has shut down in recent memory: the publisher has also forced the ambitious Red Dead Redemption V, which aimed to recreate Red Dead Redemption in Rockstar's latest Grand Theft Auto V game using Xbox 360 game assets, was killed off back in April.
Here's the full statement made by an OpenIV developer:
On June 5th, 2017, we had received an official Cease-and-Desist letter.

It clearly says, that with OpenIV we "allow third parties to defeat security features of its software and modify that software in violation Take-Two's rights".

Yes, this letter is illiterate both technically and grammatically (really, they don't even bothered with proof-reading the text).

Yes, we can go to court and yet again prove that modding is fair use and our actions are legal.

Yes, we could. But we decided not to.

Going to court will take at least few months of our time and huge amount of efforts, and, at best, we'll get absolutely nothing.

Spending time just to restore status quo is really unproductive, and all the money in the world can't compensate the loss of time.

So, we decided to agree with their claims and we're stopping distribution of OpenIV.

It was a hard decision, but when any modding activity has been declared illegal, we can't see any possibilities to continue this process,

unless top management of Take-Two company makes an official statement about modding, which can be used in court.

With many thanks for all modding community for all your fantastic creations,

OpenIV team.
Related Tags