Death Stranding won't be shown at E3 2017
Hideo Kojima's cryptic new Death Stranding game won't be showcased at E3 2017.
Published
2 minutes & 44 seconds read time
Although Kojima Productions has started development on Death Stranding, the studio won't showcase new content or gameplay at E3 2017.
Hideo Kojima today confirmed that his new game Death Stranding won't be in attendance at E3 2017, so don't expect to see it on Sony's E3 conference on Monday, June 12. Why won't the game be shown? Kojima explains that the team is now "fully focused on development," but that won't stop the Metal Gear creator from showing up at Geoff Keighley's E3 Coliseum event in a panel about how film has influenced his work.
Details on Death Stranding have been vague, but we know that it'll be powered by Guerilla Games' powerful DECIMA engine, and that it's an open-world action game, but despite its weirdness, it's not exactly horror.
In fact, Kojima says that Death Stranding will a new kind of depth to create an experience gamers haven't had before.
"You can think of Death Stranding as an action game. Many people play games in the shooting genre and I want to make a game that is very intuitive for them so they can get into the experience very easily, but when they play it for a bit they will realize there is a certain new type of depth to it, something that they might not have seen before."
Read Also: Death Stranding will transcend established genres, Kojima says
Apologies to our fans, Death Stranding will not be @ E3 as we are fully focused on development. Pls see me with @geoffkeighley on 6/14! pic.twitter.com/w9JfmEOqF4

— HIDEO_KOJIMA (@HIDEO_KOJIMA_EN) June 7, 2017
Kojima went on to confirm Death Stranding is an open-world game with a lot of freedom, and teased that it offers "other ways" to play the game.
"In a word, it's an action game - an open world game, with a lot of freedom. You have a lot of freedom of choice to do what you want to do and you can get in vehicles and so on. If you are a fighter, there's plenty of opportunity for that. If you're not that type of player, there are other ways to play this game."
"I can't really say much more, but it's an open-world, action game that's very intuitive to play. Once you get into the world and start to explore more, we're hoping there's something there you've never seen before."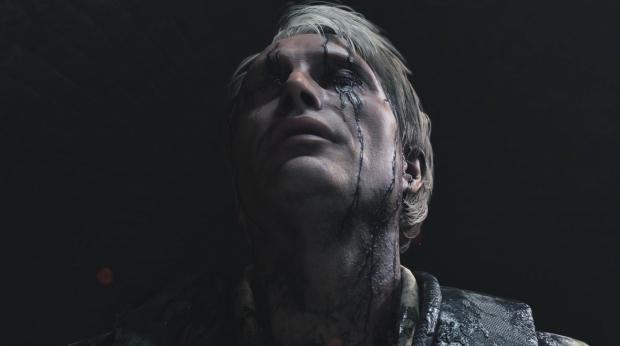 Kojima affirms development is going smoothly and his Kojima Productions team has worked out the basic framework of Death Stranding.
Since Death Stranding should be out in 2018, Kojima says: "This year is all about hardcore production and development, so please look forward to the fruits of our labor further down the road."
Check below for a quick checklist of Death Stranding info, or check out everything we know about the game so far.
Death Stranding info tidbits:
The footage was for a very early cinematic sequence of the game

After 2-4 hours of playing it, Kojima says players will "realize it's something they've not used to so far"

Kojima Productions will use Guerrilla Games' new DECIMA engine to power Death Stranding, but they will customize it and tune it to their liking

Guillermo Del Toro is not helping Kojima with the game

It has nothing to do with PT

Death Stranding is open-world with "action elements", and players who enjoy action games will "naturally" slip into the game

Don't expect it any time soon -- it "probably will take some time", Kojima says

The name Death Stranding refers to a term used when whales and sealife are stranded ashore on coastlines to slowly die, stranded away from their homes. The term "Death Stranding" implies the lifeform is still alive upon being washed onto shore, and directly hints that Norman Reedus has been stranded onto a new world.

The game represents something that Kojima wanted to make at this point--he feels he needed to make this game
Related Tags