Nintendo shares skyrocket to 8-year high
Thanks to the Switch and Monster Hunter XX, Nintendo stock is now higher than it was during the Pokemon GO craze.

Published Sat, May 27 2017 9:17 PM CDT
|
Updated Tue, Nov 3 2020 11:55 AM CST
Nintendo continues to gain momentum as investors predict Monster Hunter XX being a major Switch system-seller in Japan.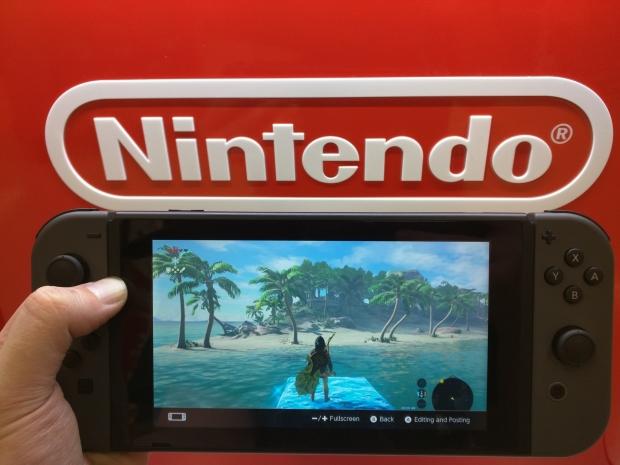 Nintendo's shares have soared to their highest point in eight years on Friday following the announcement that Monster Hunter XX, the latest entry in Capcom's ultra-popular video game series, will arrive on Nintendo's new Switch handheld-console hybrid in Japan. Thanks to the announcement Nintendo shares raised by over 5% in one day, representing a sizable $2.2 billion increase in the company's market capitalization.
Since the Switch released on March 3 of this year Nintendo shares have been steadily rising as the system gained momentum and broke sales milestones. As of Friday the company's stock sits at $300 a share (33,510 yen), surpassing last year's massive Pokemon GO share spike by 5.48%.
Bear in mind that this stock jump was triggered by a single game announcement for Japan. Capcom has yet to confirm a localized Western release of Monster Hunter XX. This illustrates the franchise's popularity and the pull of the Nintendo brand, and the Japanese console-maker will assuredly leverage other big-name third-party franchises to ignite anticipation within both Western and Eastern audiences.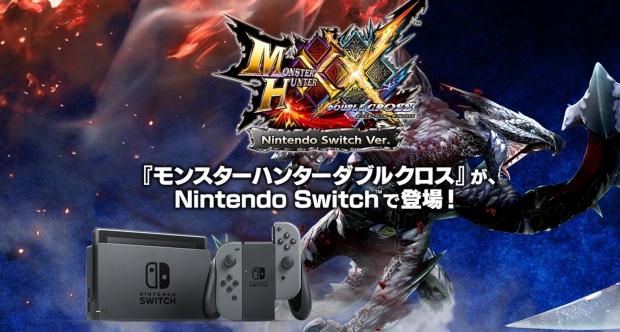 Capcom's strategy with Monster Hunter XX is rather unique and highlights the Switch as a sort of upgrade path for the Nintendo 3DS handheld. The new Monster Hunter game features cross-save migration between 3DS and Switch, and Switch owners can play with 3DS owners via the internet. Monster Hunter XX will have a special Nintendo Switch pack-in bundle with special decals on the base unit.
Nintendo has promised that the 3DS handheld will not be phased out and will instead live alongside the Switch; the company is keen on continuing to leverage the 3DS' massive 66 million install base to push new software, and will even stimulate 3DS family hardware sales with the $149 New 2DS XL system.
"Total sales volume for the Nintendo 3DS hardware worldwide has surpassed 66 million units and it has developed into a platform that we can rely on for software sales," the Japanese console-maker said in its latest earnings report.
The Nintendo Switch, which transforms back and forth into a console, a handheld, and a mini local mulitplayer arcade machine, has seen stellar sales since its release on March 3. Nintendo sold 2.74 million units of the system worldwide in its first month of availability.
Due to this surge in sales the Japanese games-maker saw an incredible 521% boost in profits in its fiscal year ended March 31, 2017.
The Switch system has sold out on a week-by-week basis in Japan and continues growing momentum.
As a result, Nintendo expects to sell 10 million Switch units in the fiscal year ending March 2018, and analysts predict Nintendo will actually ship closer to 14.5 million units.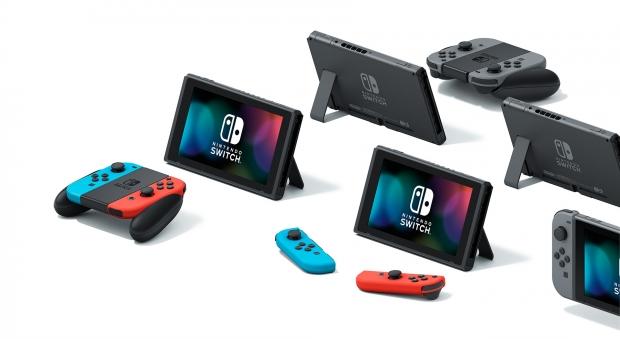 To ensure ample supply to meed massive demand the company has doubled its production order from 8 million units to 16 million units, and plans to have a surplus in excess of 10 million units to meet its fiscal year goal.
Nintendo will continue this momentum going with a strong lineup of first-party games such as ARMS in June, Splatoon 2 in July, and Super Mario Odyssey in the holiday season. Key publishers such as EA, Activision, and Ubisoft will bring high-profile properties to the system in the form of specialized games.
However, without a proper online infrastructure that allows publishers to monetize their games with digital online revenue streams, the Switch won't attract big-name franchises such as Far Cry, Call of Duty, Assassin's Creed and even the likes of Blizzard's Hearthstone and Overwatch.
It's absolutely critical for Nintendo to offer a proper monetization path for publishers to tap, and the only real way to facilitate such a path is with the Switch's upcoming paid online subscription service.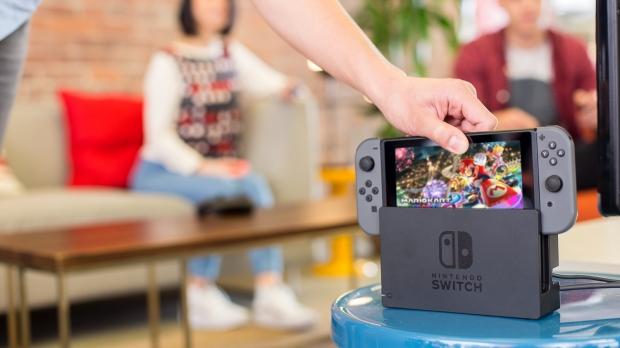 In a recent interview with TweakTown, Skillz Chief Product Officer Bill Mooney underlined just how important the Switch's online service is to the system's future success.
"It's essential. We're consistently seeing that players want to play online with friends and have some level of social interaction. At Skillz, we work exclusively with third-party mobile game developers, and one of the core reasons they come to us is because there's such a demand for online-based content and gameplay where you can interact and compete with other real players," Mooney said.
"Nintendo's online services have to be a part of their offering, especially if they want to eventually offer something like Call of Duty or Rocket League on the platform."
Nintendo is expected to reveal full details surrounding its paid online subscription service, along with a bevy of new titles, during its E3 2017 livestream showcase.
Related Tags