Nintendo plans 10 million+ Switch surplus to meet demand
Nintendo's Switch console is sold out everywhere right now, so what about the holidays? Nintendo is ramping up production to meet demand.

Published Tue, May 2 2017 4:08 PM CDT
|
Updated Tue, Nov 3 2020 11:55 AM CST
Nintendo's new Switch hybrid gaming system is in extreme demand right now, and constantly flies off shelves as soon as stores resupply stock. The Japanese console-maker is betting big on Switch sales in 2017, especially during the holiday season, but if the consoles are rare now what hope do consumers have for Christmas?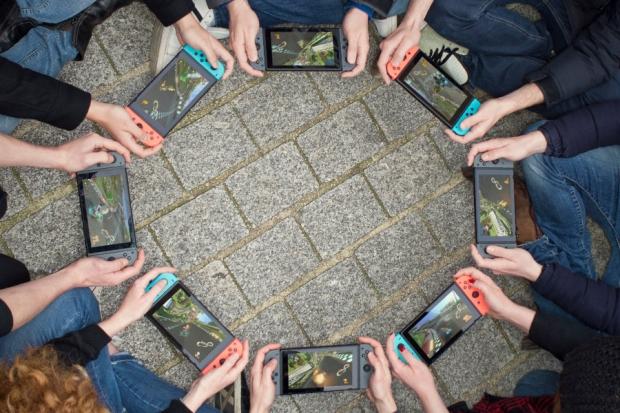 In a recent investors Q&A session, Nintendo President Tatsumi Kimishima assures investors that stock of its new $299 Switch handheld-console will be ample for the holiday season. Mr. Kimishima recently confirmed the Kyoto-based games company expects to sell 10 million Nintendo Switch systems in its current fiscal year, and now Mr. Kimishima iterates that Nintendo plans to ramp up Switch hardware production to ensure a hardware stock surplus that exceeds its 10 million sales forecast.
In fact, shortly before the Switch console's launch Nintendo exercised its manufacturing facilities to produce 700,000 extra Switch consoles to meet excessive demand--culminating in 2.74 million hardware sales in just 29 days.
Investor Question: "If demand for Nintendo Switch reaches the same levels that Wii did, isn't it likely that the product will be sold out during the holiday season if you can't secure sufficient inventory levels by the fall? Are you taking any steps to address this, such as establishing an expandable assembly line?"
Nintendo President Tatsumi Kimishima's Answer:
"Our initial plan for the Nintendo Switch hardware shipments for the last fiscal year was 2 million units, but we saw the high anticipation from consumers prior to launch and began additional production, allowing us to ultimately ship 2.74 million units.

"We are planning to ship 10 million units this fiscal year, and this figure takes into account the fantastic response we have received from consumers. Planning to ship 10 million units means that we actually plan to produce more than that including units in our warehouse and in-transit product.

"We are not currently producing this full amount all at once.

"We expect that the number of consumers who want to buy the hardware will increase as we release titles such as ARMS, Splatoon 2 and Super Mario Odyssey, so our current production model takes that into account."
Read Also: Nintendo profits increase by 521%
To meet its 10 million Switch hardware sales forecast Nintendo has doubled its console production order from 8 million Switch systems to 16 million systems, reports The Wall Street Journal's Takashi Mochizuki.
The holiday 2017 season will be Nintendo's most important quarter all year, and the company plans to maintain strong Switch momentum with key first party title releases alongside a "continuous stream of third-party games." Nintendo has released Mario Kart 8 Deluxe last month to strong sales, with ARMS in June and Splatoon 2 in July.
One of the Switch's most anticipated games, Super Mario Odyssey, will release during the holidays to significantly drive hardware and software sales, Nintendo predicts.
It'll be interesting to see whether or not the Japanese console-maker can keep up with the staggering demand, especially during Christmas where its supply chains will be continually stressed. Company President Tatsumi Kimishima seems confident in Nintendo's manufacturing plans, so we may very well see Nintendo produce and ship enough hardware to make millions of fans happy during the holidays.
Check our official Nintendo Switch Review to see our thoughts about the new unique handheld-console system.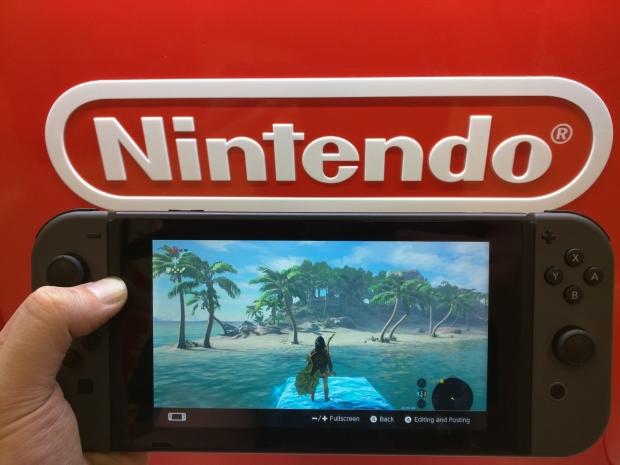 Related Tags