Netflix making live-action Witcher series
Netflix is doing for The Witcher what HBO did for A Song of Ice and Fire.

Published Wed, May 17 2017 7:45 AM CDT
|
Updated Tue, Nov 3 2020 11:55 AM CST
Move over, Game of Thrones; Netflix today confirmed that it's making a live-action series based on the epic Witcher franchise that will "stay true" to the original books.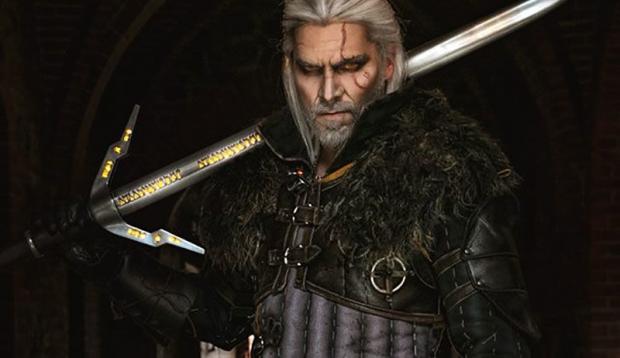 Netflix will develop The Witcher books into a live-action series, with the Witcher series' original author Andrzej Sapkowski being closely involved in the project, Polish production company Platige today announced. The series will be English-based, not Polish, and will tap Sapkowski's rich and vibrant Witcher books for source material.
"Andrzej Sapkowski has created a rich and memorable world, at once magical and familiar," said Erik Barmack, Netflix Vice President, international series. "We couldn't be more excited about bringing Netflix members around the world."
"I'm thrilled that Netflix will be doing an adaptation of my stories, staying true to the source material and the themes that I have spent over thirty years writing," said Sapkowski. "I'm excited about our efforts together, as well as the team assembled to shepherd these characters to life."
Well-known industry veterans like Sean Daniel (The Mummy franchise, Ben-Hur and The Expanse) and Jason Brown (The Expanse) will lead the project as executive producers, alongside Tomek Baginski and Jarek Sawko from Polish production and visual effects company Platige Image.
"The Witcher stories follow an unconventional family that comes together to fight for truth in a dangerous world," said Sean Daniel and Jason Brown. "The characters are original, funny and constantly surprising and we can't wait to bring them to life at Netflix, the perfect home for innovative storytelling."
Added Platige Image's Tomek Baginski and Jarek Sawko: "There is a moral and intellectual depth in these books which goes beyond genre. It is a story about today and today's challenges, hidden under a fantasy cover. It is a story about us, about the monster and the hero inside all of our hearts."
CD Projekt RED, who developed the Witcher games, will not be involved with the live-action series. Many Witcher fans might not know this, but Sapkowski actually doesn't receive any royalties on the Witcher games--the author refused them way back when CD Projekt RED offered them.
As a die-hard Witcher fan I've been saying for years that Netflix should make a Witcher series in the vein of Game of Thrones, and it's absolutely incredible that the company actually listened. I expect this series to be amazing beyond anything we've seen before, and we could very well have a new Game of Thrones contender on our hands.
The company didn't announce when we can expect Netflix's Witcher show to roll out, but I'm not expecting it until 2019 or beyond.
Related Tags