On April 1, Overkill and H3H3 played a practical joke on the Payday community by announcing the "H3H3 Starter Pack," which brought Ethan into the game, beanie and all. Now Overkill is really doing it, and Hila is coming along as well.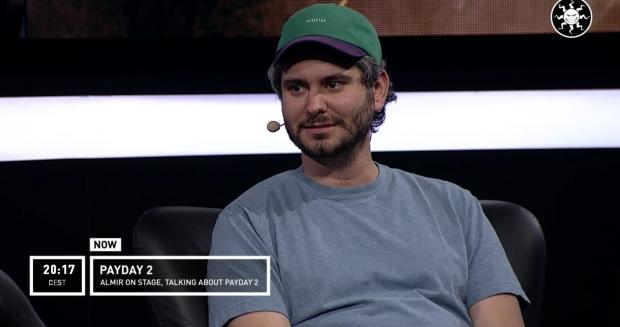 YouTubers Ethan and Hila Klein of H3H3 Productions will bring some goofs, some gaffs, and a whole lotta laughs to Payday 2 this Fall. What started out as an April Fool's joke turned into a phenomenon, with tons of Payday and H3H3 fans asking for Ethan to really come to the heist shooter. So now he actually is, accompanied by his wife Hila.
"To the Payday community out there, we're excited to announce that we're adding Ethan and Hila as two playable characters to Payday 2. They're going to be available this Fall," said Almir listo, global brands producer at Starbreeze.
The DLC, called the Ethan and Hila Character Pack, will cost $4.99 and Overkill says all of the proceeds they'd normally get will go straight to H3H3 Productions. Fans of H3H3 know that the duo have faced crushing debt thanks to a copyright lawsuit, so this pack will help pay for those legal fees.
"What we're doing with the Payday community--because I know there's so much heart and soul out there, they've been with us through thick and thin...we've done a lot of screw ups and they've always stuck with us. We're making the character pack--it'll be called the Ethan and Hila Character Pack--and it'll cost $4.99, and all the proceeds will go to Ethan and Hila."