As we reported earlier, it seems that OnePlus intends to skip the OnePlus 4, since the number 4 is considered unlucky in China, and name their new flagship OnePlus 5. The phone is confirmed to be unveiled in the summer, with no exact date of the launch yet.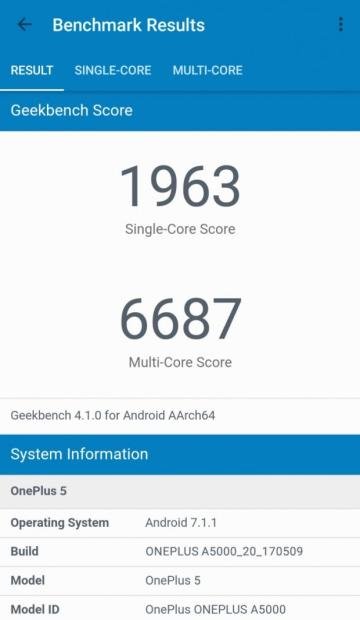 We know that the device will be powered by Qualcomm's Snapdragon 835, but other specs are still a bit vague. Now, GsmArena reports that they have received "an exclusive screenshot from a very credible source," showing the OnePlus 5 benchmark scores from GeekBench.
If legit, the score is pretty impressive - 1963 single-core and 6687 multi-core. The results put OnePlus 5 on top of the list (multi-core), above the Samsung's Galaxy S8+ (with Snapdragon and Exynos) and Apple's iPhone 7 Plus.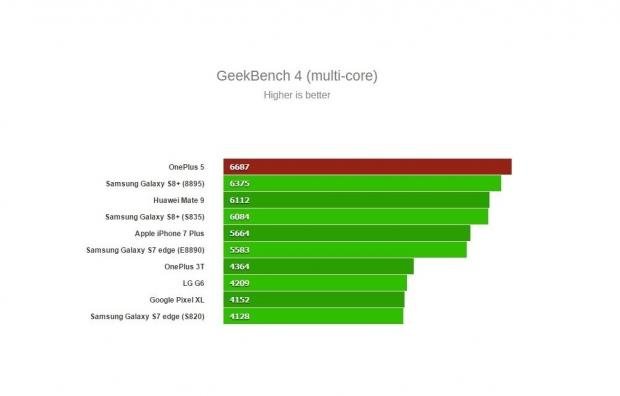 On the single-core benchmark list, Samsung's Galaxy S8+, powered by the same processor as the OnePlus 5, scored lower results than the OnePlus 5. Only two phones scored better than the OnePlus 5 - Apple's iPhone 7 Plus and Samsung's Galaxy S8+ powered by Exynos 8895.
Read also: OnePlus 5 confirmed, arrives this summer
Have in mind that we can't confirm these results, and even if credible, the final version of the phone might differ from the one used in these benchmarks.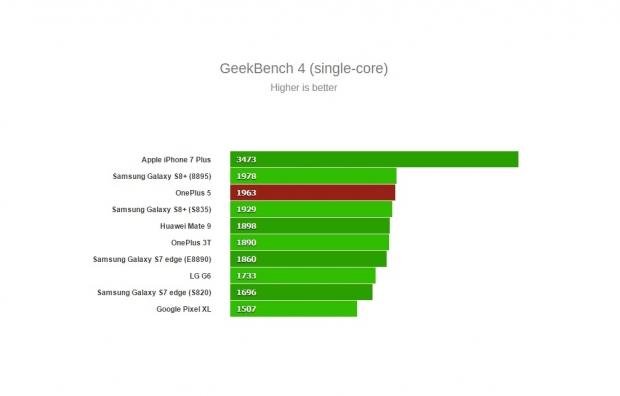 Previous leaks mention that the OnePlus 5 could come with 6GB of RAM while others claim that the found would rock 8GB of RAM.
Read also: OnePlus posts first official teaser for the OnePlus 5
The price is also unknown, but different sources mention it should be between $450 and $650. It is also possible that there might be multiple models with different prices for the OnePlus 5.
Recently leaked sketches of the phone suggest that the device could feature both front and rear dual camera setups.
Read also: OnePlus 5 leaked sketches reveal dual front camera setup