Switch to get 'continuous stream' of third-party games
Nintendo will keep Switch owners happy by releasing a 'continuous stream' of third-party games across varying genres.

Published Thu, Apr 27 2017 7:28 PM CDT
|
Updated Tue, Nov 3 2020 11:55 AM CST
Nintendo has made dozens of partnerships with third-party publishers and developers to fill out the Switch's games library, and now the company re-affirms its commitment to keeping Switch owners happy.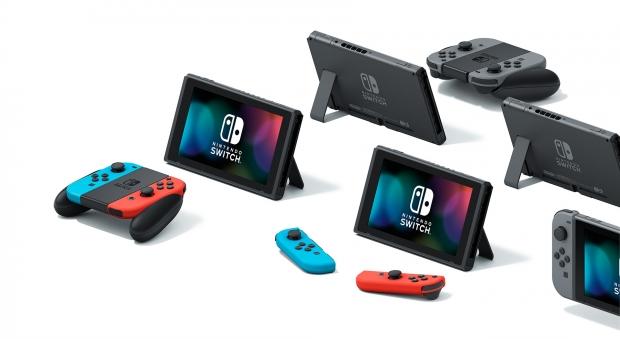 As a Nintendo Switch owner I'm not so happy with the games lineup so far, and would like more of a selection of games. The console's first-party lineup has been described as an "IP treasure trove", with strong games like Mario Kart 8 Deluxe, ARMS, Splatoon 2, and Super Mario Odyssey in the holiday season. But what about third-party games?
"In addition, we will maintain favorable conditions surrounding Nintendo Switch by providing a continuous stream of appealing third-party titles across varying genres. We aim to stimulate the platform and expand sales going into the holiday season this year," Nintendo said in its latest FY 2016 earnings report.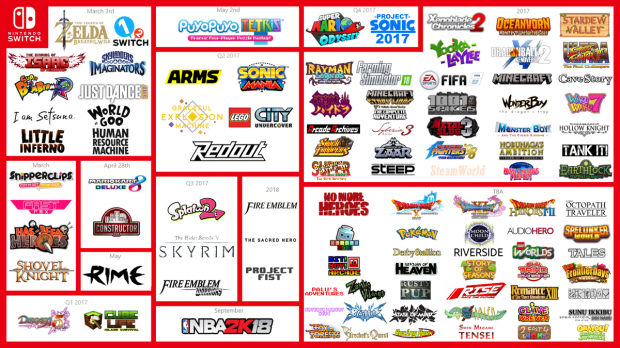 Read Also: Nintendo Switch has over 100 games in development
Nintendo then listed a selection of third-party games coming to the Switch this year, including:
Namco Museum

Ultra Street Fighter II: The Final Challengers

RiME

Celeste

Minecraft: Nintendo Switch Edition

Cave Story+

Disgaea 5: Complete

Puyo Puyo Tetris

Minecraft: Story Mode

Farming Simulator (EU)

Fate/EXTELLA: The Umbral Star (EU, JP)

Sonic Forces

Dragonball Xenoverse 2 (JP)

Seiken Densetsu Collection (JP)
Nintendo's real plan here is to build strong momentum in the Summer with three strong first-party games--Mario Kart 8 Deluxe in April, ARMS in June, and Splatoon 2 in July--and then release its paid online subscription plan in the months after. All three of these games should have online multiplayer options.
Those first-party games, along with a tactical release of third-party titles and indies, will bolster the Switch's software lineup and build momentum. Nintendo hopes to have a strong games offering on the Switch in time for the holiday season when it will drop Super Mario Odyssey.
"Regarding Nintendo Switch, we will maintain buzz about The Legend of Zelda: Breath of the Wild and 1-2-Switch, which are off to a phenomenal start, and release Mario Kart 8 Deluxe in April and ARMS in June worldwide," the console-maker said in the report.
"We will release Splatoon 2 in July. Splatoon 2 exemplifies the concept of Nintendo Switch, enabling consumers to play anywhere, anytime, and with anyone, and will bring competition between consumers to new levels of excitement."
As a result of this steady pacing of content and strong hardware sales, Nintendo expects its Fiscal Year 2017 sales and earnings to be quite strong.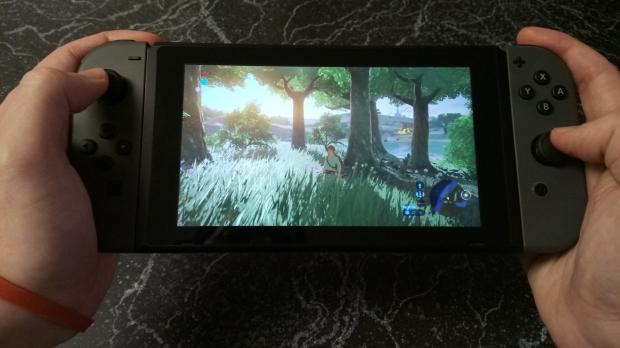 Related Tags