DICE is making an earnest effort to fold in player feedback into Battlefront 2 to create the Star Wars shooter we've always wanted. The first game missed tons of opportunities to really hit the mark, and blatantly ignored some of the major features the original Battlefronts offered, but DICE gives new details on Battlefront 2's multiplayer mechanics and what we can expect from the game this November.
Battlefront 2 will have many key changes to help improve overall multiplayer experience, including actual character classes that can be customized in specific ways. Players will unlock a slew of weapons and class-based gadgets and abilities tailor-made for their respective roles, facilitating more dynamic tight-knit team-based play. One of these gadgets will be a jetpack, which is not available to every class in the game (thank god). FPS elements have been overhauled dramatically, and players can even use ironsights aiming (ADS) to improve accuracy. Gunplay will be deeper, and the learning curve will be adjusted, too.
As the Star Wars Game Outpost reports, Battlefront 2 game designer Dennis Brannvall revealed quite a few details at a Q&A session at this year's Star Wars Celebration, confirming many of the changes and tweaks.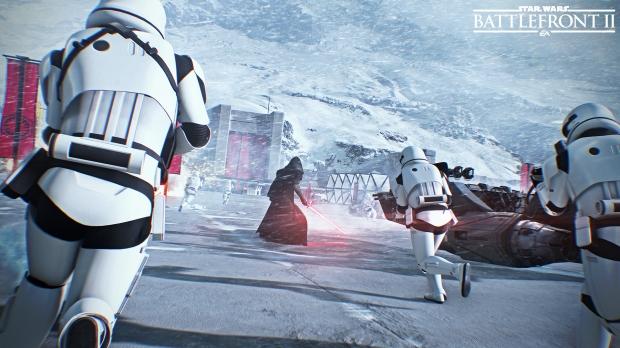 Heroes
"In general with heroes [...] we're moving towards much more physical combat, whether that's lightsaber-to-lightsaber and also lightsaber towards a ranged user," he said. "We've sort of reworked the entire combat system with heroes from the ground up. For Battlefront 1, we leaned on a lot of tech that we had from working in Frostbite and Battlefield, but we definitely felt like it was time to invest in a stronger core component for how heroes behave. So you'll feel them be a lot more physical; you'll feel stronger and more powerful even just running around as a hero."

"We're moving away from pickups and randomized things that you find on levels. Instead, we're trying to move towards more of a skilled-based system on this [Battlefront]. As always, we want everyone to be able to become a hero once they've earned it, but if you're a skilled player, there will be additional opportunities or you can play them more frequently."
Read Also: Battlefront 2 campaign will be an emotional multi-perspective story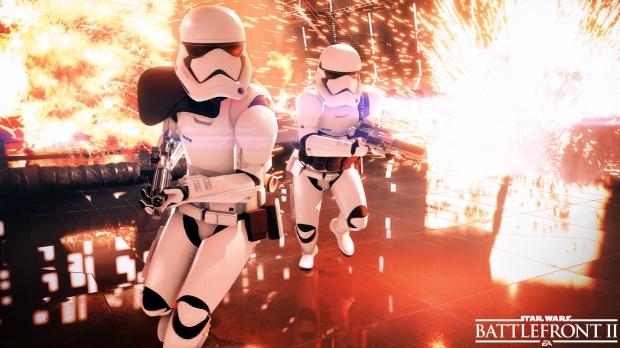 Gunplay and gadgets
"It is [...] a little more approachable audience for this game as always, compared to a more mature audience on Battlefield. But at the same time, we know a lot of fans want deeper gunplay-more skill-based. We want the learner curve to be a little deeper. We want players to feel like this is their gun and can really make it [their] own. [...] There's going to be easy-to-learn blasters, but [they'll be] much more difficult to master."

"There will be a difference between hip fire and aiming down the iron sights."

"I know [the jump pack] is a big sticking point on our subreddit right now. I should confirm that they will not be something that all classes can use. They will be a specific thing for specific characters."
Read Also: Battlefront 2 features 40-player multiplayer mode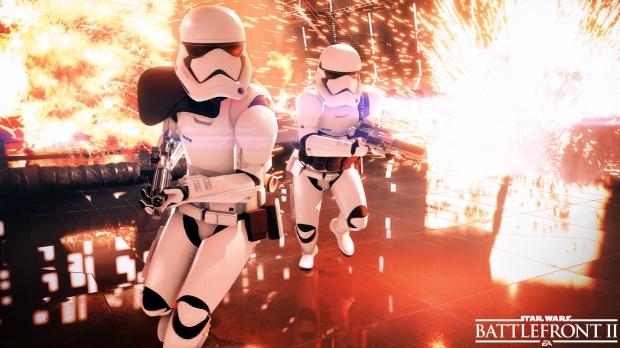 DICE's creative director Bernd Diemer iterates on the gadgets and different class customizations Battlefront 2 will offer:
"Adding more depth was one of the first things that we decided we wanted to do," Dimer told PC Gamer.
"For theme different its in the game and different categories, we decided to come up with different methods of how we do that. And for troopers, if you think about a trooper who doesn't really have a personality because you as a player step into the boots of a soldier, you are yourself. You don't have names. What you want to do is give your trooper a little bit of personality.
"And for that, you need to be able to customise them in some way so it feels right. I really like using grenades, so I might try to pull my class a little bit towards my favourite toy or my favourite gadget."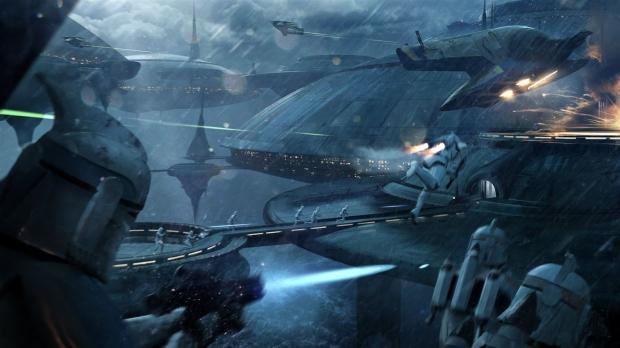 Battlefront 2 details
Full singleplayer campaign that bridges Return of the Jedi and The Force Awakens, play as Imperial special forces commander Iden Versio

New heroes from across all three eras: Darth Maul, Yoda, Luke Skywalker, Kylo Ren and Rey confirmed

Maps from all three eras: prequel, original trilogy, expanded universe - Theed, Takodana, Hoth, Endor, Kamino, Mos Eisley, Yavin-4 and Starkiller Base confirmed

20 vs 20 multiplayer mode

Galactic space battles

Offline 2-player split-screen co-op

Customizable characters and heroes

No season pass, but may have microtransactions

EA Access and Origin Access subscribers get 8-day early access trial starting Nov 9

Releases Nov 17, 2017 on PS4, Xbox One and PC
Star Wars: Battlefront 2 releases November 17, 2017 on PlayStation 4, Xbox One and PC.
Check below for a quick rundown of what we know about the game so far: