Microsoft: Project Scorpio leaps ahead of all consoles
Xbox execs share their excitement about Project Scorpio's native 4K performance.

Published Fri, Apr 7 2017 6:26 PM CDT
|
Updated Tue, Nov 3 2020 11:56 AM CST
After revealing Project Scorpio's specs and confirming the console can rock native 4K 60FPS to the world, it's only natural for Microsoft to toot their own horn a bit. After reporting on the subject for so long, I have to say it's pretty amazing that the company actually hit the performance they promised, and the Xbox team is stoked.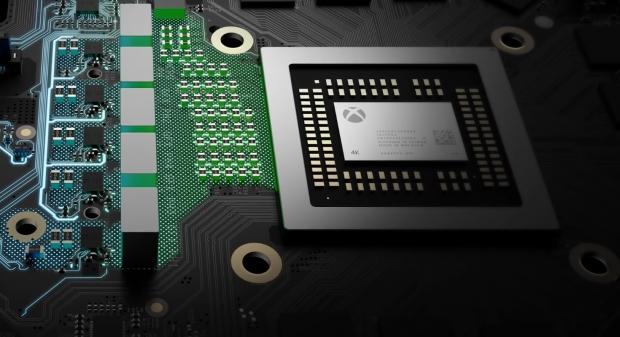 The entire Xbox team is excited about Project Scorpio, but exec Albert Penello declared what Xbox fans around the world must be thinking: the console actually lives up to the hype. "There is so much more to Project Scorpio than just the numbers. It's a huge leap ahead of any other console," Penello said on Twitter.
After digging through reams of Digital Foundry's technical data, I can earnestly say I agree. Project Scorpio is more than its parts, more than its 6 TFLOPs Polaris-derived GPU, more than its highly customized Jaguar evolved CPU, more than its 12GB of unified GDDR5 memory at 326GB/sec: it's about how those parts come together in a truly next-generation harmony that eclipses anything we've seen from the console market thus far, it's about the union to highly efficient hardware and intelligent software to make a "beast" of a system.
Oh, and just in case you think Penello is teasing some "secret sauce" with his Tweet, it's just about the system's features.
When I say "Scorpio is about more than the numbers" I'm not talking about "secret sauce". I'm talking about cool new features.

— Albert Penello (@albertpenello) April 7, 2017
Supersampling, faster load times, 4K GameDVR, Improves existing Xbox One and 360 BC games. New HW innovations. More than just the specs.

— Albert Penello (@albertpenello) April 7, 2017
Penello goes on to say that he thinks the team delivered what they promised: true 4K gaming, native 4K 60FPS at Ultra preset settings, full backward compatibility, and all-around impressive performance. "Going back and watching this video from E3 makes me super emotional. I think today we delivered what we promised."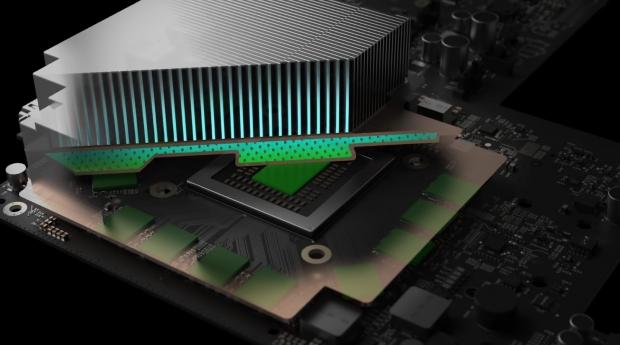 Here's what key Xbox execs had to say about Project Scorpio's reveal and the system's reception from the community:
Reaction today is great, love feeling the energy. Games, OS, XBL, launch etc, lot's to do, proud to be part of team that's going to deliver.

— Phil Spencer (@XboxP3) April 6, 2017
For gamers, by gamers. It was great spending a day with Richard. 2017 will be epic. 🦂 https://t.co/GpeBmmUoHF

— Mike Ybarra (@XboxQwik) April 6, 2017
Lots of great stories and reactions today, love feeling like we are rewarding our True Fans with True 4K! :-) https://t.co/D4pXlxUtcv

— Aaron Greenberg (@aarongreenberg) April 6, 2017
A rewarding, but long day. This is only the beginning. 😀🎮

— Larry Hryb 💬 (@majornelson) April 7, 2017
Be sure to check over our growing Project Scorpio coverage with the handy list below, along with officially confirmed specifications.
Project Scorpio confirmed specs
SoC: Highly customized 360mm² AMD System-on-Chip built on 16nm FinFET
GPU: Polaris-derived GPU with 40 Compute Units at 1172MHz, 6TFLOPs of Compute Performance
CPU: Custom x86 "Jaguar Evolved" 8-core CPU at 2.3GHz, 4MB L2 cache
Memory: 12GB GDDR5 memory with 326GB/s bandwidth (12x 6.8GHz modules on a 384-bit bus)
Storage: 1TB 2.5-inch HDD
Media: 4K UHD Blu-ray player
Check out all of our technical Project Scorpio coverage here:
Related Tags