Project Scorpio reveal may have Crackdown 3 gameplay
Crackdown 3 gameplay footage show accompany Project Scorpio's incipient reveal.

Published Wed, Apr 5 2017 9:26 AM CDT
|
Updated Tue, Nov 3 2020 11:56 AM CST
Microsoft's "monster" native 4K Project Scorpio console will be revealed tomorrow, and we should see major Xbox exclusives like Forza 7 and Crackdown 3 exemplifying the console's raw power.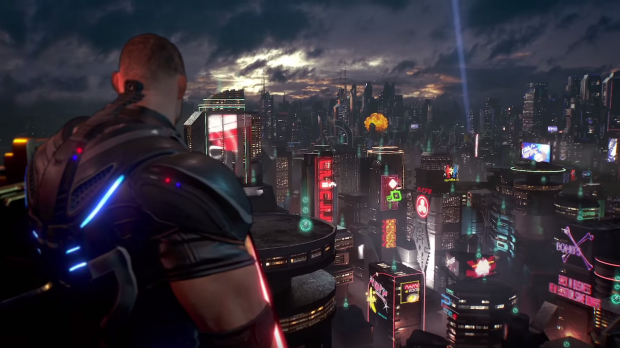 Eurogamer's Digital Foundry has confirmed that it will reveal Microsoft's Project Scorpio tomorrow at 9AM EST / 6AM PST, but what about the games? Windows Central previously reported that the monster 4K console would showcase high-end native 4K gameplay in major Xbox exclusives such as Forza 7, as well as third-party games like Shadow of War, Red Dead Redemption 2, and Battlefront 2. We're not sure if Microsoft will show off any third-party games during tomorrow's reveal, but it's highly likely we'll see a game that's been MIA for quite a while: Crackdown 3.
Crackdown's official Twitter recently teasedsome new info on the horizon, and we're pretty sure Crackdown 3 will be shown off alongside the system's big spec reveal. "2017 is shaping up to be great! #Crackdown3 info is on the horizon, and we're ready to bring the boom!" the Twitter post reads.
Here at TweakTown we've extensively reported on Project Scorpio over the years. It's been quite an amazing journey to see all of these consoles come to market. We've covered everything from Sony's PlayStation 4 Pro aka PS4 Neo, Nintendo's hybrid-handheld Switch console aka the NX, and Microsoft's Project Scorpio, which could be called "Xbox One X" or my personal prediction, "Xbox One Ultra."
Read Also: Project Scorpio 4K gaming: what you need to know
Project Scorpio confirmed specs:
6 TFLOPs of performance

320GB per second memory bandwith

8 CPU Cores
Project Scorpio Hardware Predictions:
CPU: 8-core Zen CPU
GPU: Based on a highly-customized form of AMD's new 14nm Polaris and/or Vega architectures to hit native 4K gaming
RAM: 12GB of GDDR5 unified system memory clocked at 320GB/s
Tomorrow will be one of the most important days in Microsoft's and Xbox's history, and we'll finally get answers to our most burning questions. What does Project Scorpio rock under its hood? Is the 6TFLOP GPU based on AMD's Polaris or Vega graphics architectures, or both? Does it tap AMD's new Ryzen CPU? What about those 4K assets...will we have to download those separately? Can Project Scorpio REALLY do native 4K gaming? Can it do 4K 60FPS, and if so, what graphic preset is it set at? How do old games with dynamic resolution like Halo 5 look on 4K displays? Can Project Scorpio hit 1080p 60FPS+ in older and newer Xbox One games?
And most importantly: How much will Project Scorpio cost?
Hopefully Microsoft can live up to the hype, and I expect to be blown away this time. The Xbox One almost killed the Xbox division, and Microsoft is keen on reversing that catastrophe. They need another win, and Project Scorpio could be it.
Click here to read everything we know about Project Scorpio so far.
Everything we know so far about Project Scorpio:
Related Tags