Project Scorpio is full blown next-gen system, says dev
Ori and the Blind Forest developer affirms Project Scorpio is a full-blown high-end system and not a 'half-assed upgrade' like the PS4 Pro.

Published Wed, Jan 25 2017 12:22 PM CST
|
Updated Tue, Nov 3 2020 11:56 AM CST
Despite Project Scorpio's reputation being potentially damaged by yesterday's "spec leak," one developer is keen on setting the record straight about the system: Project Scorpio isn't a half-assed machine like the PS4 Pro, and it'll be a full-blown next-gen machine.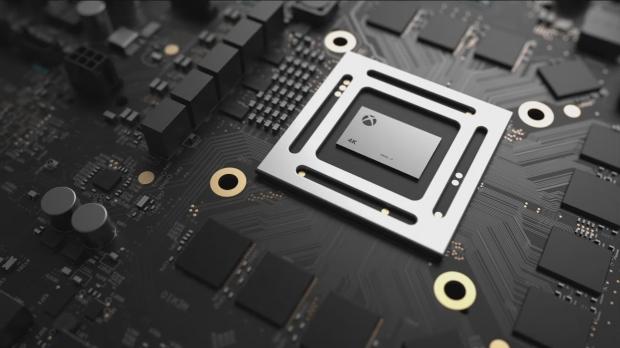 Yesterday the gaming community was hit with a big surprise: a dev gave Eurogamer's Digital Foundry an internal whitepaper on Microsoft's 4K-ready "monster" Project Scorpio console, which they promptly dissected and reported on. The whitepaper (entitled Reaching 4K and GPU Scaling Across Multiple Xbox Devices) isn't available to the public and is meant for developers. DF's reports generated tons of buzz in the community and everyone basically saw Project Scorpio as an upjumped PS4 Pro that won't live up to Microsoft's promises. But one developer--who no-doubt saw the official whitepaper--says the system will basically live up to the hype.
Thomas Mahler, a dev at Moon Studios who helped create the popular Xbox exclusive indie Ori and the Blind Forest, set the record straight by telling NeoGAF this gem:
"Scorpio is a next-gen machine with the added benefit that all your old games will still be compatible. From this point on, similar to PCs, you'll not lose your library when you buy a next-gen system.

I guess since NeoGAF is confused, Microsoft will need to do a little work to make it clear to everyone that Scorpio isn't just a half-assed upgrade (which the PS4 Pro kinda is...), but a full-blown next-gen machine that's just backwards-compatible to your current library."
Considering Mahler is close with Microsoft, I'm pretty sure that his entire dev team is privy to knowledge that most games journalists don't have access to. I don't think Mahler has a Project Scorpio devkit or anything considering Phil Spencer just fired up the very first playable console build, but that doesn't mean Moon Studios will be out of the loop.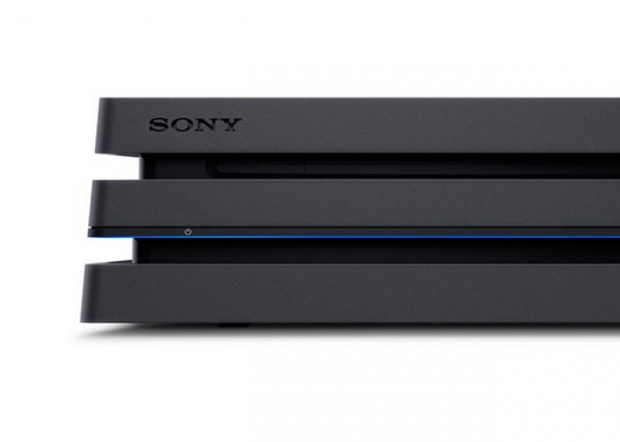 What Mahler says is true: Project Scorpio will indeed be the world's most powerful console ever made at 6TFLOPs, the same way the PlayStation 4 Pro is the world's most powerful console in the present day. But Project Scorpio and PS4 Pro herald a new age of gaming: the so-called "iterative console cycle."
The iterative cycle merges the worlds of console refreshes (Xbox 360/PS3 slim models) and new console cycles (PS2 to PS3, Xbox to Xbox 360, etc) by allowing hardware upgrades that don't completely reset that cycle's games library. Thus we get the benefits of beefier hardware that used to only come from new console generations and the benefits of full backward compatibility--actually it's more of cross-compatibility than backward compatibility, considering the systems are all running the same basic OS and architecture.
And so the new unified console generation was born. Instead of overshadowing and essentially "erasing" their previous generation, these new consoles compliment and live alongside the older systems in a unified ecosystem.
Microsoft was the first to enter the iterative cycle with their Xbox One S console, which features a shrunken APU with boosted processing speed to enable upscaled 4K HDR gaming and 4K UHD Blu-ray playback.
Sony followed suit with the PlayStation 4 Pro, which is a counterstroke to the Xbox One S that features a 4.2 TFLOP GPU and an overclocked Jaguar CPU for upscaled 4K 30FPS, 1080p 60FPS and HDR gaming.
So this is the new console cycle. Microsoft and Sony will keep firing back and forth by releasing new systems that compliment one another instead of conflicting with their own legacy hardware.
But at some point I believe this iterative cycle will evolve the same way the old generation evolved out of pure necessity. I've been critical of the iterative cycle in the past by postulating the iterative cycle could mean current-gen consoles are held back by last-gen systems, and I even went so far as to highlight the possible ways the iterative cycle could trigger a disastrous console gaming collapse.
For right now, however, the iterative cycle is a blessing that will allow gamers to play all of their older games with better performance on newer systems, effectively making consoles that much more like PCs.
Related Tags