Mass Effect: Andromeda faces comparison
Just how bad are Mass Effect: Andromeda's faces? As the old saying goes, seeing is believing.

Published Sun, Apr 2 2017 12:26 PM CDT
|
Updated Tue, Nov 3 2020 11:56 AM CST
It's no secret that Mass Effect: Andromeda's faces are pretty bad. The internet has mocked it for weeks now, and for good reason: the faces are quite bizarre, inhuman and genuinely creepy at times. In an effort to gauge just how bad the faces are, we compare the game's faces to three other juggernaut titles. The results aren't too pretty.
We selected three games with dialog-heavy animations to test against Mass Effect: Andromeda: Horizon: Zero Dawn (yes, this one was a bit unfair, but we had to judge Andromeda against a high-caliber game just to see what would happen), Dragon Age: Inquisition (runs on the same Frostbite 3 engine as Mass Effect: Andromeda, but wasn't developed by BioWare: Montreal) and the original Mass Effect (the game has aged particularly well even on consoles).
The results just confirm what we already knew: Mass Effect: Andromeda should've been delayed. We'll have a video review up on our channel shortly that digs into the frustrations and truly bizarre decisions BioWare made with this new Mass Effect game.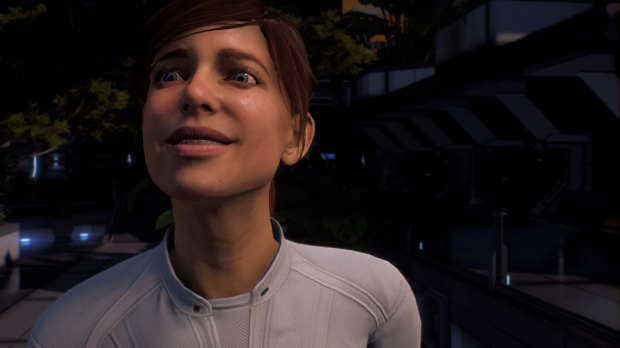 So why exactly are the faces so bad? A veteran animator and ex-Mass Effect dev recently explained what went wrong.
Remember that BioWare says it will fix Mass Effect: Andromeda, but honestly I don't think they can fix the animations. It'd take a whole series of patches rolled out over months time to clear up the weird robotic animations.
It's just a huge disappointment in every regard. This new Mass Effect game has the potential to be the best game ever made in the series, but BioWare just dropped the ball and rushed it out the door. I'd like to know who's to blame for shipping it unfinished.
Is it BioWare or EA's fault?
I'd usually say EA, but the publisher said it was willing to give BioWare all the time it needed for the game even if it meant another delay.
In any case, the game certainly falls flat on its weird face, and I can honestly say these faces break the character immersion for me.
Related Tags