BioWare plans to 'fix' Mass Effect: Andromeda
Mass Effect: Andromeda is a beautiful, terrifying mess, and BioWare pledges to fix it. But can they pull it off?

Published Fri, Mar 31 2017 6:39 PM CDT
|
Updated Tue, Nov 3 2020 11:56 AM CST
It's no secret that Mass Effect: Andromeda is having some problems. Well...that's putting it lightly: the game is being ridiculed left and right, and for good reason, as it simply was released too soon. BioWare has heard the complaints and promises to roll out some fixes as part of its ongoing long-term support, but will it matter?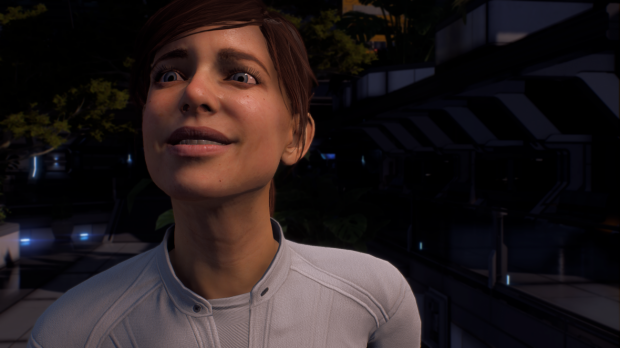 You only get one first impression when it comes to big triple-A games, and gamers don't forget. So when you release something that should've obviously been delayed (like the latest Mass Effect game) it becomes a known constant in the universe, not unlike a kind of math equation--maybe something like hype + terrible faces = memes for days.
Mass Effect: Andromeda's final release barely resembles the awesome next-gen action-packed space opera we were promised. The faces are pretty bad, and the game is fairly soaked with bugs as well as a weird casualized feel that just doesn't belong in a Mass Effect game. But BioWare says they're taking all of our complaints into consideration and will use the feedback to roll out a course of action to help fix the game.
The developer promises to reveal its "immediate plans" to soften up the game's rough edges on April 4.
Check below for BioWare's official statement:
It's been a week since we officially launched Mass Effect: Andromeda worldwide, and we couldn't be more excited that our fans are finally experiencing everything we've worked so hard to create.

We've received quite a bit of feedback, some of it positive and some of it critical. That feedback is an important part of our ongoing support of the game, and we can't wait to share more of our immediate plans with you on Tuesday, April 4.

In the meantime keep your feedback coming. our team is listening, working around the clock to gather information and plan out solutions to improve and build on Mass Effect: Andromeda.

Thanks for your continued support and for joining us on this journey.
"A delayed game is eventually good, a bad game is bad forever." ― Shigeru Miyamoto
Honestly I am extremely skeptical that BioWare can fully fix Mass Effect: Andromeda. Those faces are just...it'd probably take a whole series of patches devoted to the faces alone.
In any case, let's hope BioWare can do something about the game. It certainly has its problems, but it's also fun, and that's really the most disappointing thing about it. Mass Effect: Andromeda has the foundation to be the best Mass Effect game in existence, but BioWare just shipped it way too soon.
A message from the @masseffect Andromeda team: pic.twitter.com/PRyeZFBzmT— BioWare (@bioware) March 30, 2017
Related Tags